Basking in the sunshine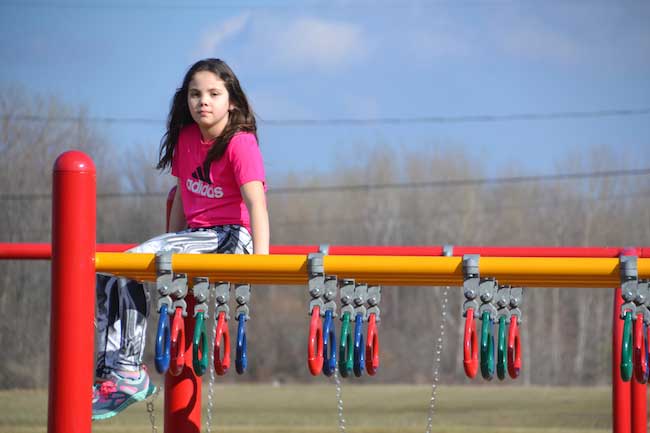 Photos by Tom Rivers
ALBION – Ariana Latimer, 9, of Albion relaxes on top of the station with the rings at the playground at the Ronald L. Sodoma Elementary School this afternoon. School is closed this week for mid-winter break and the unseasonably warm temperatures have brought many kids outside. It was about 65 degrees out when this picture was taken at about 2:30 p.m.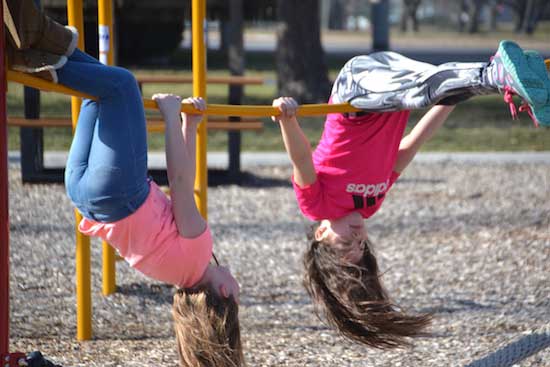 Bailey Potter, 8, (left) and her cousin Ariana Latimer enjoy time at the playground without their winter coats.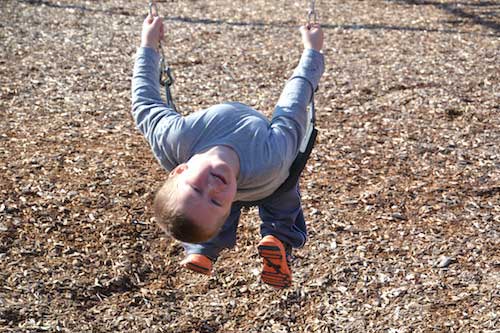 Brycen Potter, 4, of Albion had fun on the swingset.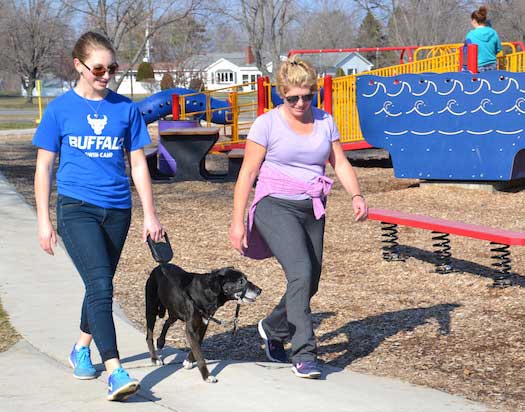 Cheryl Kast and her daughter Ariana Kast, 14, walk along the perimeter of the playround with their dog, Bailey.
Friday and Saturday will reach the 60s before the temperature plummets to a high of 34 on Sunday, according to National Weather Service in Buffalo.