Basketball and pickleball courts added at Holley school district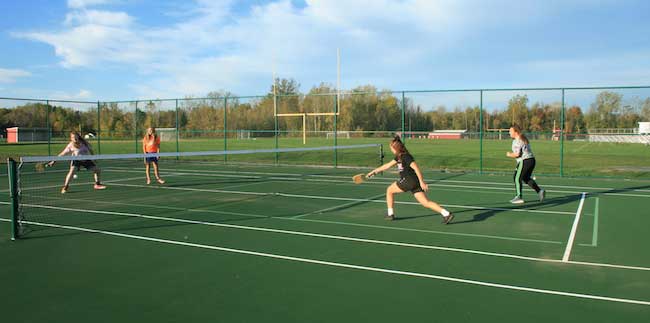 Photos courtesy of Holley Central School
HOLLEY – Students demonstrate how to play pickleball on a repurposed tennis court at Holley Central School.
As part of the final phase of the capital project at the school district, the existing tennis courts at the Middle School/High School were repurposed as tennis, pickleball and basketball courts.
In addition to adding outdoor physical education stations for students, these areas are available for community use when school is not in session. The remodeled courts opened earlier this month, and students and community members have been using them daily ever since.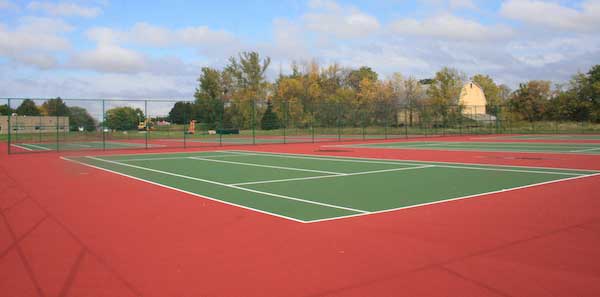 Finishing touches are being applied to the new tennis courts installed on another part of the MS/HS campus, but they are not open for use yet.
Through the Capital Project, over $30 million of improvements have been made to district facilities, at zero impact to taxpayers.
"The entire project has provided the district with one of the finest facilities in Western New York," said District Superintendent Robert D'Angelo. "I'm pleased to be able to bring these benefits to our students and community. Our long-term goal for the campus is to maintain it as a state-of-the-art school facility and learning environment. We thank the community for their patience and continued support of this project as we've completed each phase."