Basket raffle raised $1,100 for Murray-Holley Historical Society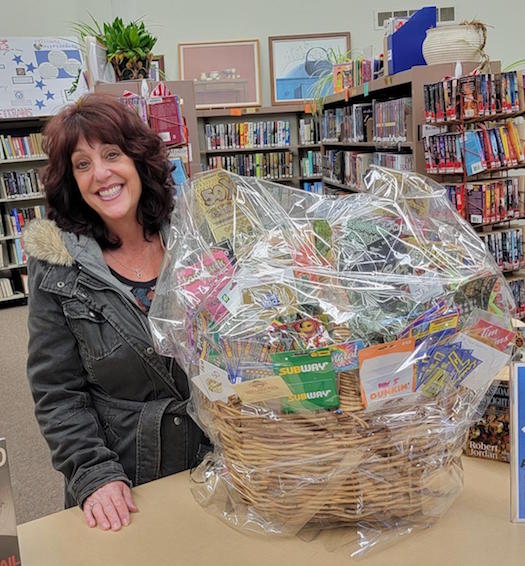 Photo courtesy of Dan Mawn
HOLLEY – Annette Curtis won the money/lottery/gift card basket worth about $700. She is shown at the Community Free Library in Holley.
The basket was raffled off last Friday and raised about $1,100 for the Murray-Holley Historical Society.
Several local businesses and Historical Society members donated to the basket, including gift cards from Subway, Dunkins, Sam's Diner, Walmart, Tops, Tim Hortons, Wegmans, Black North Inn, Holley Falls Restaurant, Hair Salon in Holley and Kim Gottman.