Barre Town Board recognizes Eagle Scout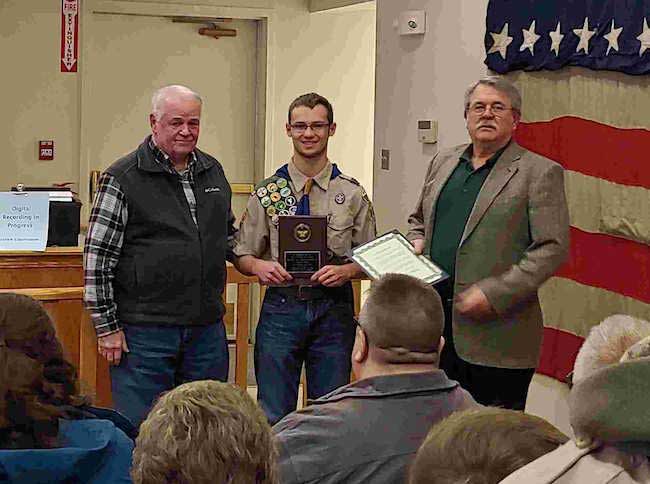 Provided photo
BARRE – The Town Board on Wednesday issued a proclamation and plaque recognizing Eli Pask for earning the rank as Eagle Scout. Eli is a member of Troop 175 in West Barre.
He is pictured with Barre Town Councilman Tom McCabe, left, and Town Supervisor Sean Pogue.
For his Eagle project, Eli fixed gravestones at the East Shelby Cemetery that had toppled over. Eli led Scouts in digging to level out the ground so the gravestones could be reset. Some other gravestones from the 1830s didn't have a concrete base. Eli made the concrete bases and set in the gravestones.
Eli, a sophomore at Albion High School, put down a brick patio area and made two concrete benches. He made the forms and poured in the concrete and then added the wooden slats.
He also put a new roof on a cemetery outbuilding.
"The Town of Barre not only recognizes Eli's accomplishments but also for his public service and exemplary moral character," according to the proclamation from the Town Board.