Barre pride on display in Bicentennial parade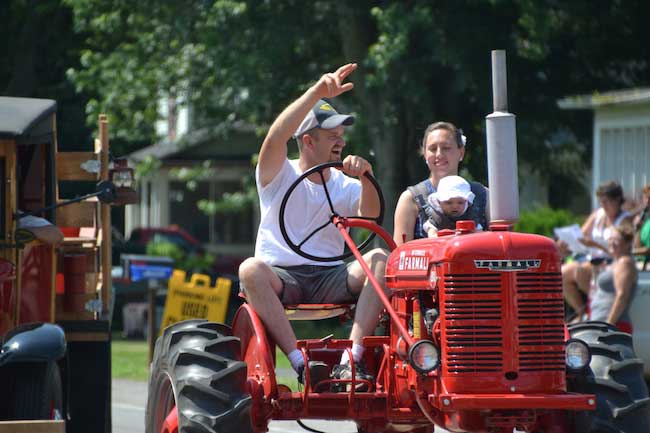 Photos by Tom Rivers
BARRE – The Town of Barre celebrated its Bicentennial with a parade at 11 a.m. today. There were more than 30 floats and other participants who started on East Barre Road, headed north on Route 98 and ended at the Barre Town Park.
The top photo shows Jesse Farwell, his wife Andrea and their daughter Holly riding a Farmall tractor from Hu-Lane Farms.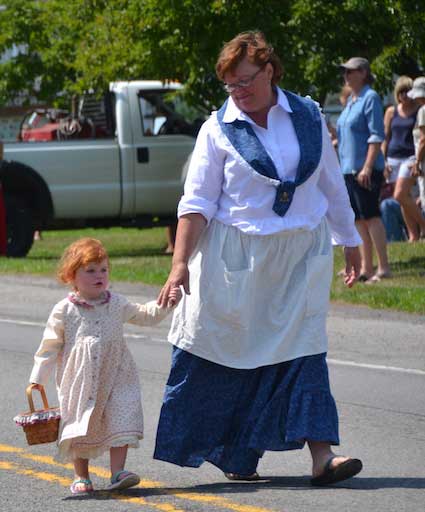 Barre Town Clerk Maureen Beach holds her granddaughter Madeline Bloom's hand while walking in the parade down Route 98.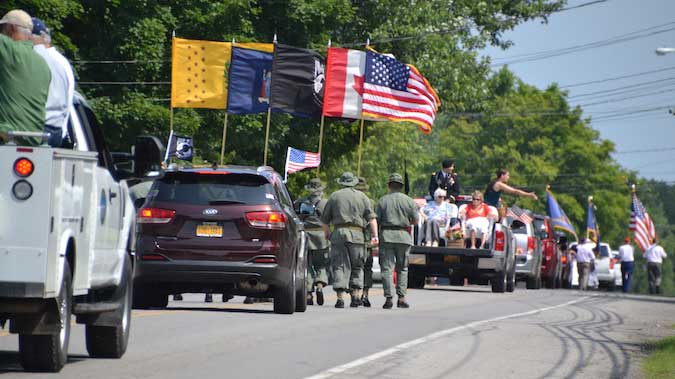 A processional, including many veterans in the military, make their way north on 98.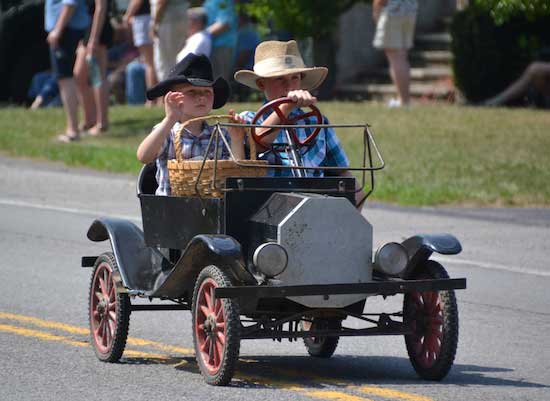 Dennis Mathes, right, gives his brother Kaden a ride in a miniature Model T. Dennis's father, Charles Mathes, drove the mini Model T in the 1993 parade when Barre celebrated its 175th anniversary.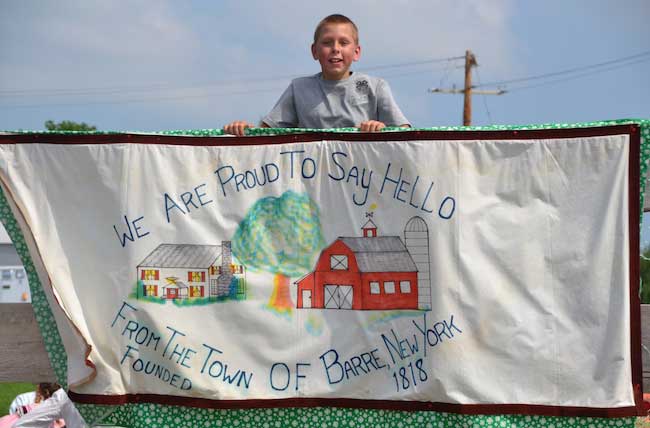 Homer Mathes, 11, is on a  float for the 4-H Adventurers Club. The banner was on the back end of the float.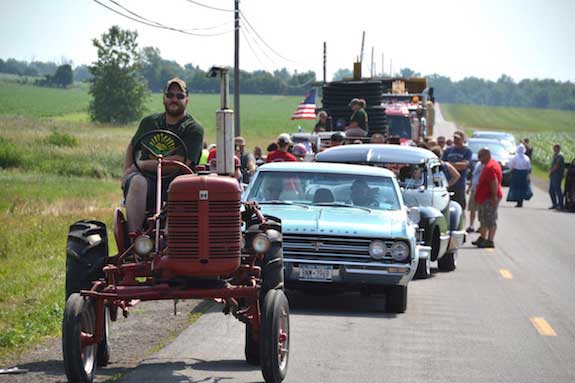 These parade participants are at the staging area for the parade on East Barre Road. Austin Kline has a McCormick Farmall Super A tractor from the 1950s.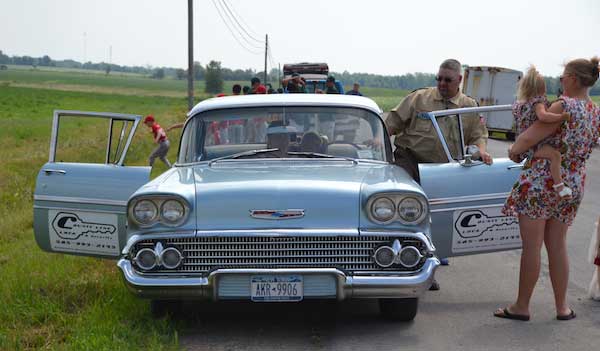 Jason Spencer steps into a 1958 Chevy Biscayne. His wife Stephanie holds their daughter. The car was owned by Stephanie's grandfather, Ed Beadle. Spencer was promoting his business, County Line Lock & Security.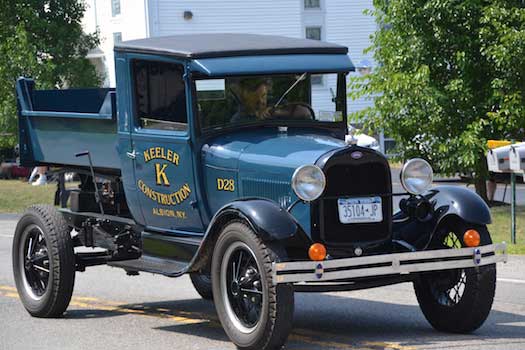 Keeler Construction featured a 1928 Ford dump truck. It is driven by Larry Hill, a 43-year employee of the company. The dump truck was bought by Henry Keeler in the 1940s and his son Jim Keeler had it restored. The dump truck had been in a barn for about 20 years. Keeler Construction, one of Barre's longest-lasting businesses, worked to spruce up the vehicle for the Bicentennial parade.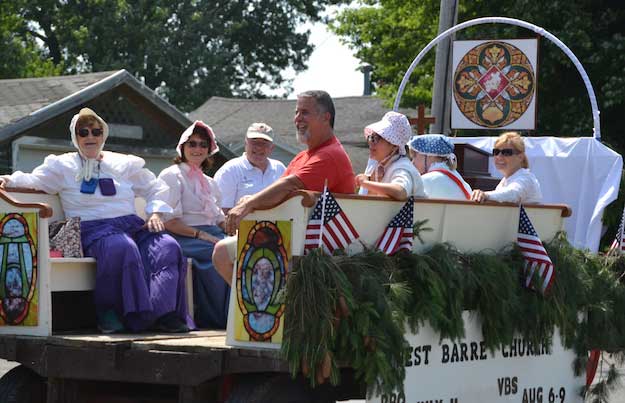 Danny Shuler and other members of the West Barre United Methodist Church enjoy the parade.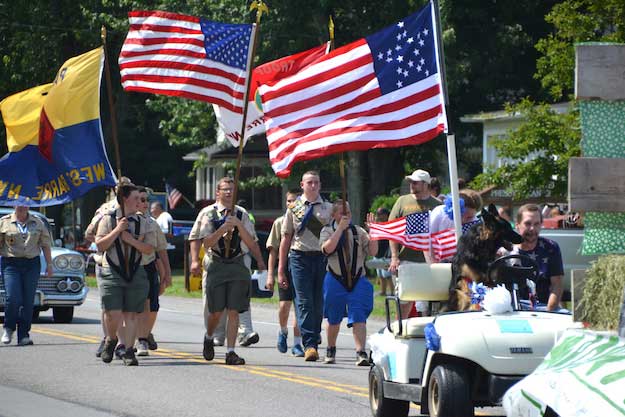 Scouts for Troop 175 carry several flags. Michael Harris drives the golf cart in front with a flag in the 1818 style. Harris is joined by a German Shepherd named Harley. They were representing the Barre Deli.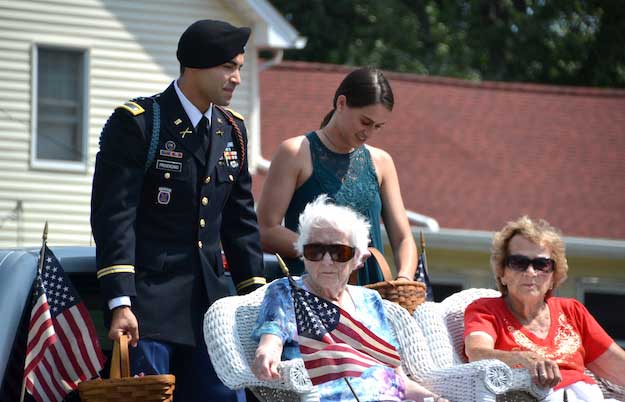 The "Elder Barres" were also celebrated in the parade. They include Bernadine Ross, 98, and Beth Nesbitt, 97. They are escorted by First Lt. Chris Provenzano and his wife Morgan, who is Nesbitt's granddaughter. Provenzano recently returned from a nine-month tour of duty in Iraq.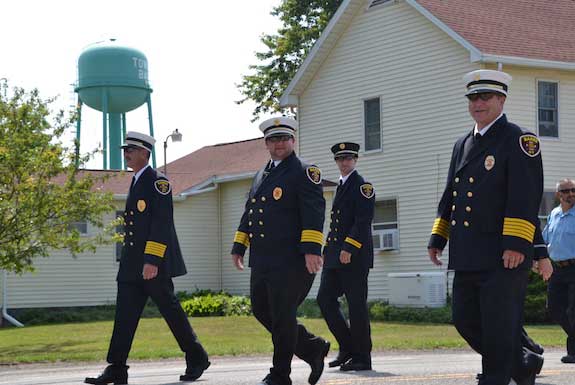 Barre firefighters marched in the parade, including from left: Jerry Bentley, Ben Flansburg, Chris Flansburg and Barry Flansburg.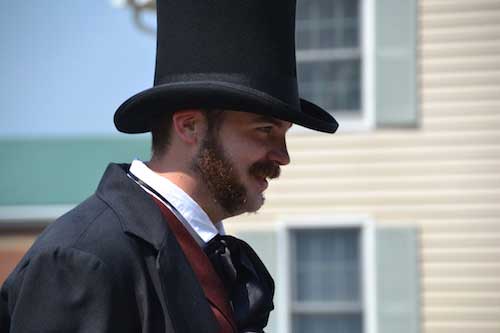 County Historian Matt Ballard joined the fun. He had an unusual beard style in anticipation of a beard contest later this afternoon.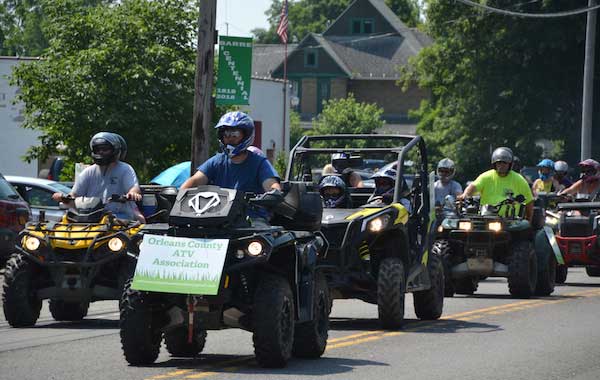 There were many riders from the Orleans County ATV Association in the parade.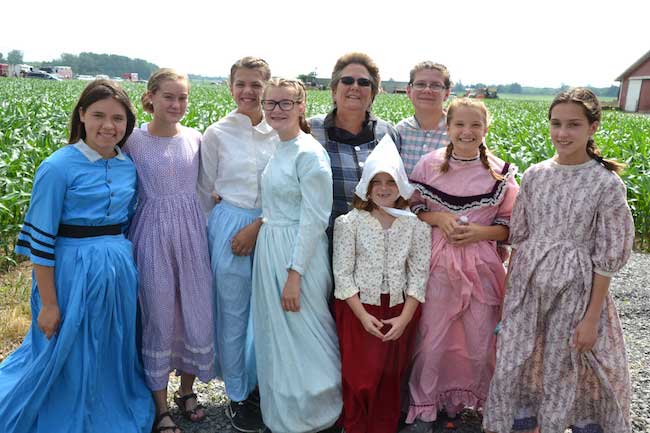 These 4-H Adventurers dressed from yesteryear for the parade. They include, from left: Allison Mathes, Emma Mathes, Lilly Zambito, Lilly Mathes, Alice Mathes (club leader), Aubrey Bruning, Naomi Mathes, Taylor Mathes and Sarah Mathes.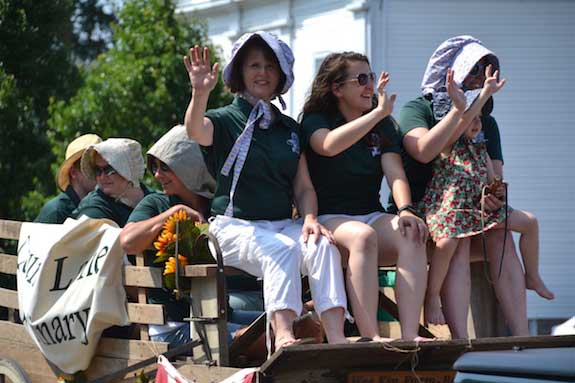 Iva McKenna, front left, joins daughters Jenny and Kerri (and Kerri's daughter) on the float for Country Lane Veterinary Services.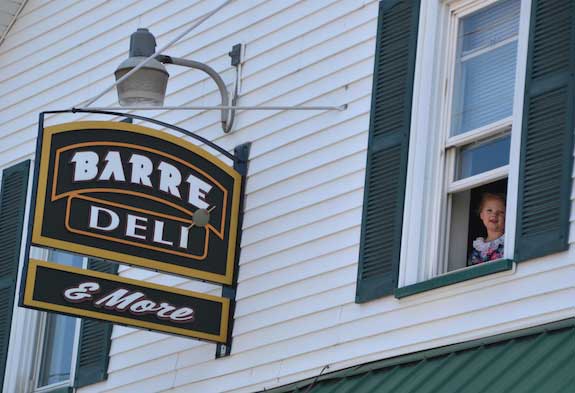 A second-floor window at the Barre Deli provided a nice vantage point for the parade.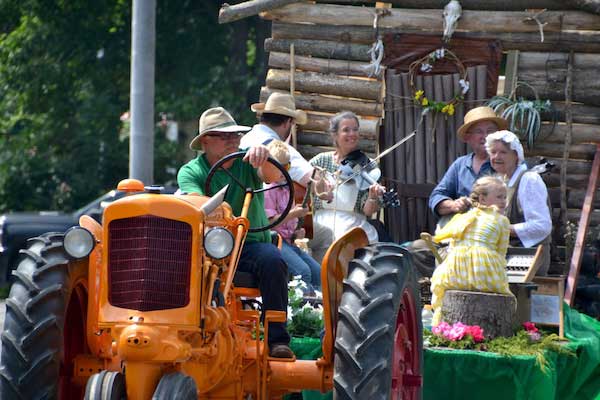 Kurt Dudley drives a tractor to pull the float for the Town of Barre.