Barre man, 26, has now battled cancer twice
Spaghetti dinner, basket raffle helps Nick Holler and his family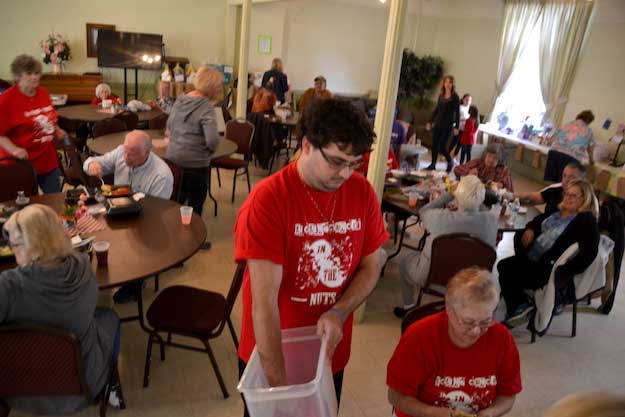 Photos by Tom Rivers
ALBION – Nick Holler, 26, pulls the winning ticket for the door prize during a benefit for him and his family today at the First Presbyterian Church in Albion.
Holler, 26, has battled cancer twice in the past three years. First he was diagnosed with testicular cancer two weeks before his wedding in August 2015. After surgery and chemotherapy, Holler didn't have a recurrence until a mass was detected near his pelvis in November. That mass, a cancerous lymph node, was removed in February.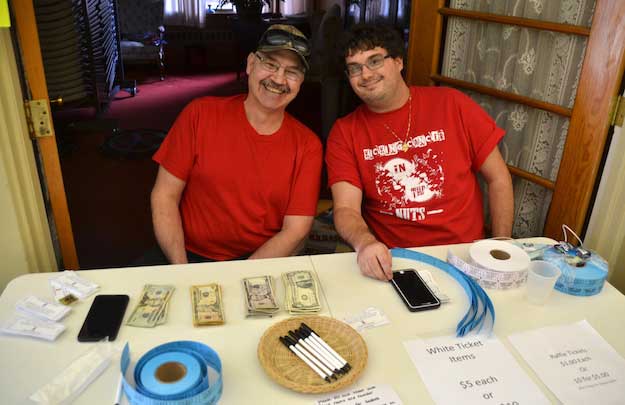 Nick Holler and his father-in-law Bob Welker of Le Roy sell tckets for the dinners and basket raffles. Holler is getting scans every three months and meeting with doctors at Indiana University, which specializes in testicular cancer.
Holler lives in Barre with his wife, Amber, and their two children, daughter Macayla, 6; and son Kaiden, 17 months.
Holler and Amber met when they both worked in food service at Batavia Downs. Amber now works for a bank and Holler is a line cook at Applebees in Batavia.
The fundraiser today will help with out-of-pocket medical costs and to help the family if Holler has to miss work due to treatment and medical appointments.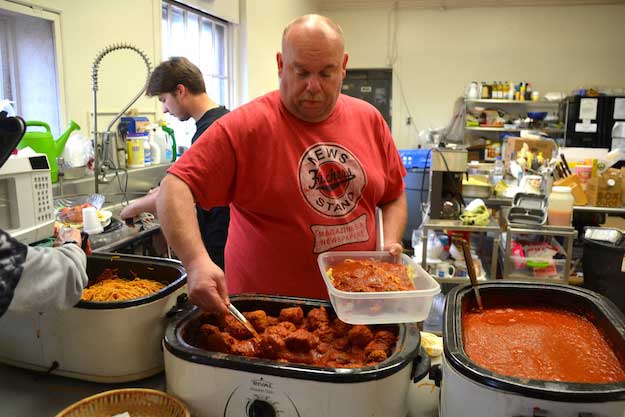 Jeff Holler, Nick's dad, serves up a spaghetti dinner. The benefit lasts until 7 p.m. today.
In addition to the dinners, there are 80 baskets available for raffle. Nick said he appreciated the turnout from the community.
"I'm impressed with all of the donations and volunteers, and everyone who has stepped up to help us," he said.