Barre Lighted Tractor Parade won't be stopped by snow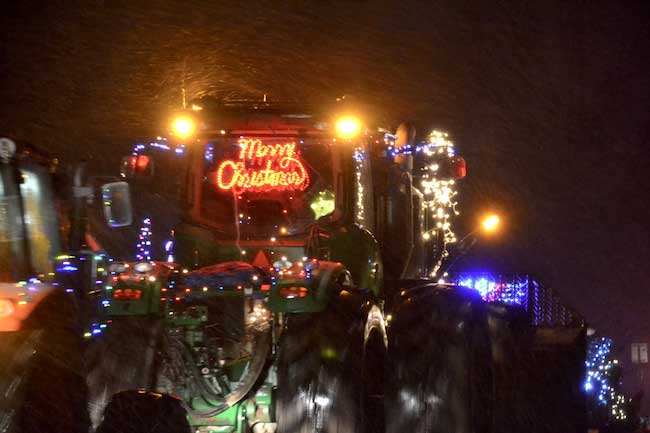 Photos by Tom Rivers
BARRE –These tractors head down Route 98 to the Barre Town Park after starting on East Barre Road. About a dozen tractors and farm vehicles were in the parade, despite heavy falling snow.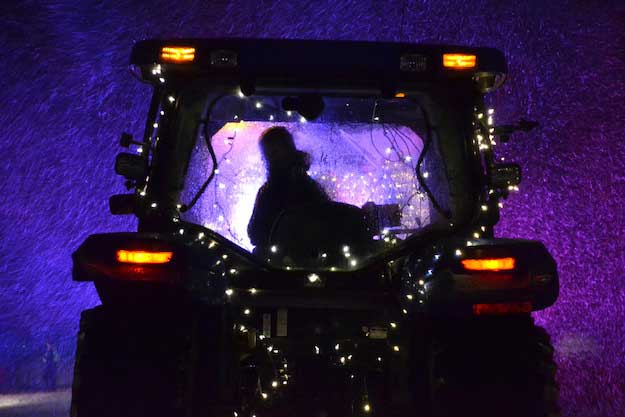 The operator of a tractor is lined top on East Barre Road, waiting for the parade to start.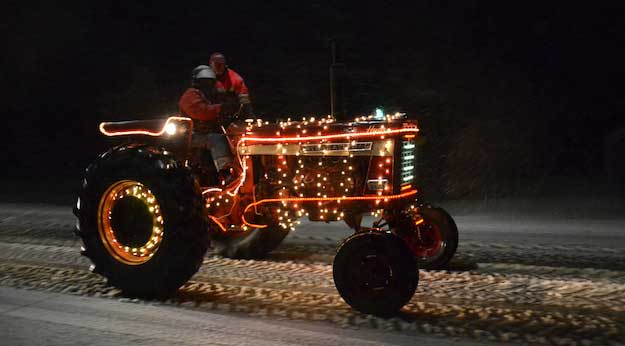 Lacey Meyers drives this tractor on the snow-covered road. Kurt Dudley joined her for the trip.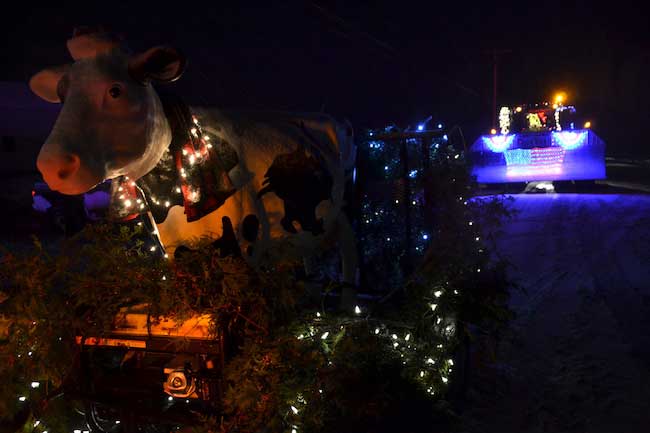 The Van Lieshout farm pulled a trailer with a cow statue. Lamb Farms of Oakfield has the tractor behind with the American flag.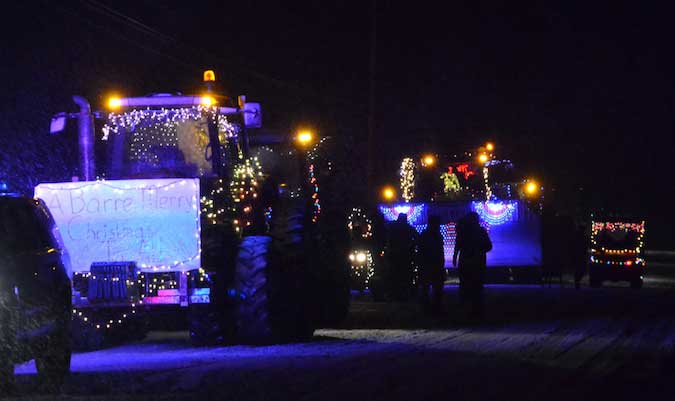 The Van Lieshout farm had a sign on their tractor saying, "A Barre Merry Christmas To All."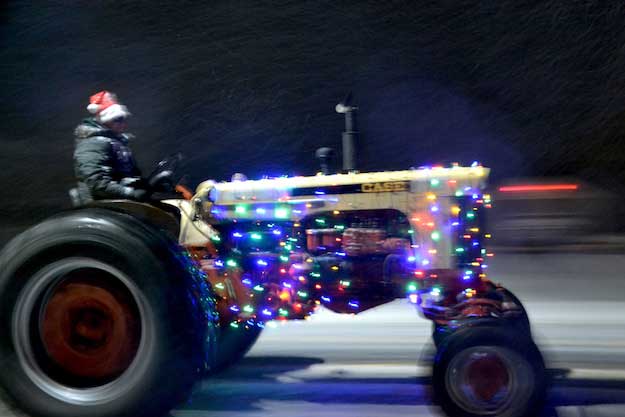 Tom Decker wore a Santa hat while driving this tractor in the parade.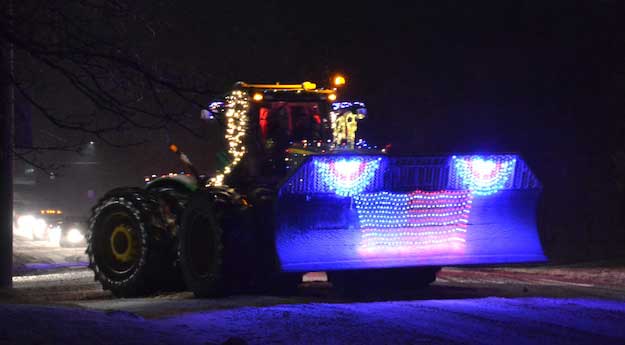 Lamb Farms carried a patriotic message on its tractor.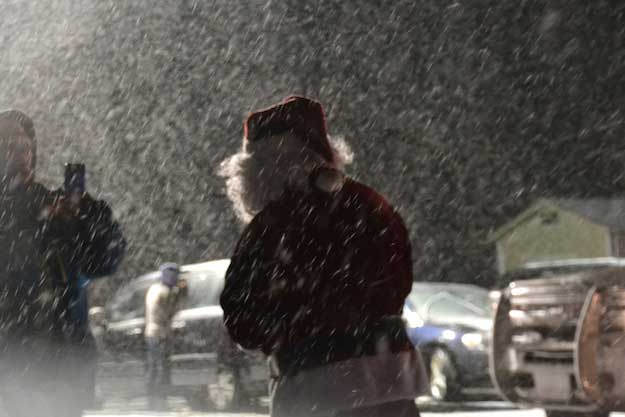 Santa rode in the parade and then joined people at the Barre Town Park for refreshments and photos.
The Barre Betterment Committee thanks the parade participants, the spectators, the Orleans County Sheriff's Office and the state Department of Transportation.
(Click here to see a video of some of the tractors before the parade on East Barre Road.)