Barre Lighted Tractor Parade proves a bright spot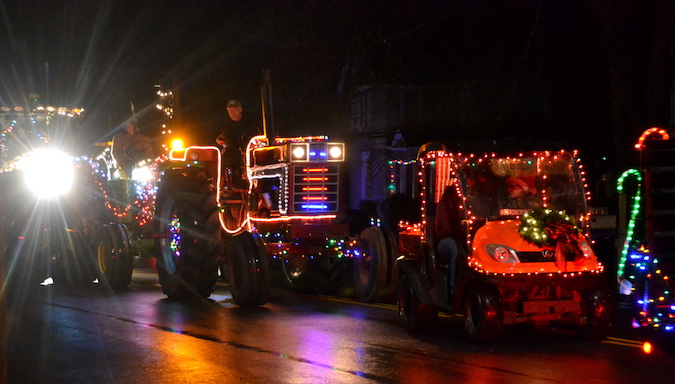 Photos by Tom Rivers
BARRE – About 20 tractors and trucks were decorated in lights for the third annual Barre Lighted Tractor Parade. The procession started on East Barre Road at the Van Lieshout farm and headed north on Route 98 to the Barre Town Park.
This group of tractors includes one driven by Kurt Dudley in center.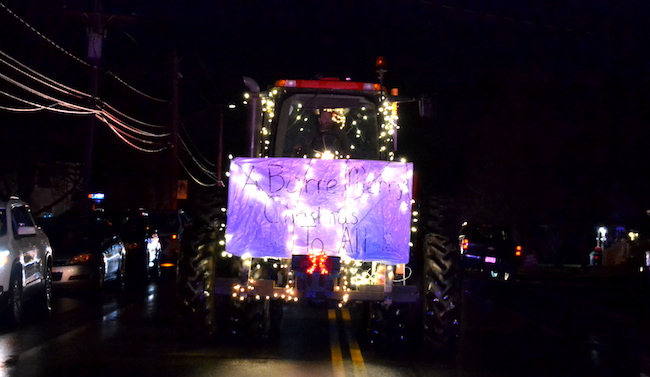 Mike Van Lieshout lead off the tractor parade with a message, "A Barre Merry Christmas To All." The event was organized by the Barre Betterment Committee.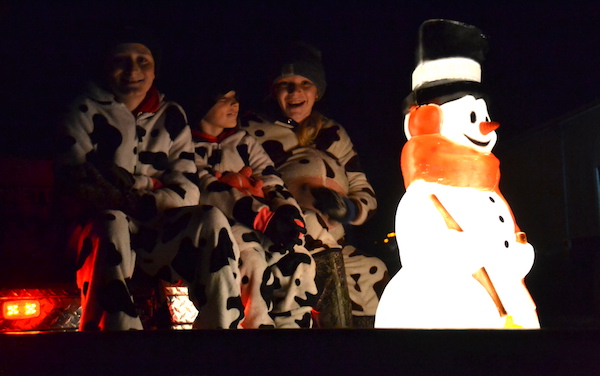 These kids, the grandchildren of Richard Bennett, enjoy the ride with Frosty on a display for A.L. Bennett & Sons.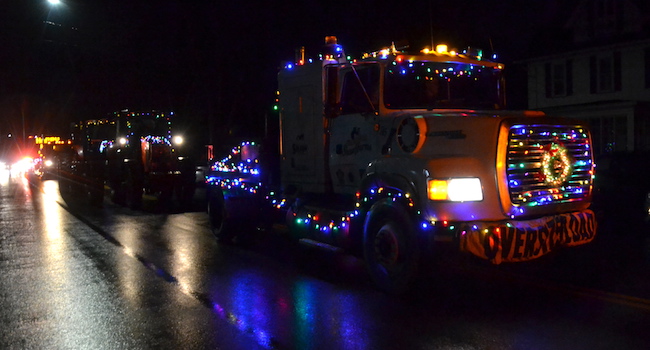 Shaw Farms in Byron joined the parade, which included trucks, tractors and smaller all-terrain vehicles.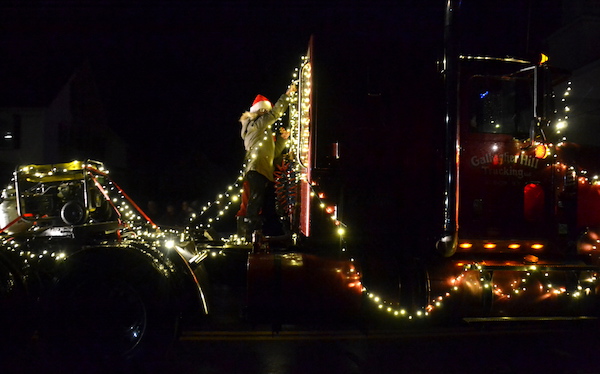 Gallagher Hill Trucking in Albion had a lot of lights on their display.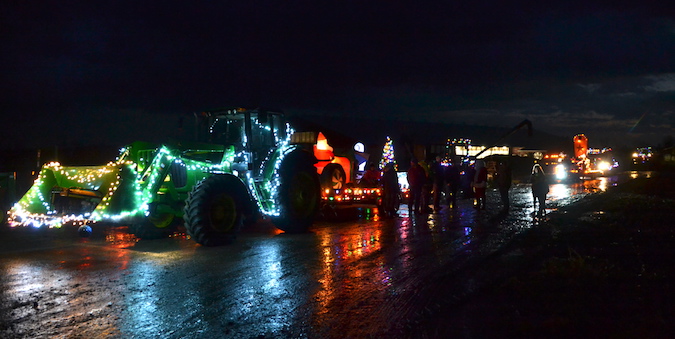 A lineup of tractors is in the staging area at the Van Lieshout farm.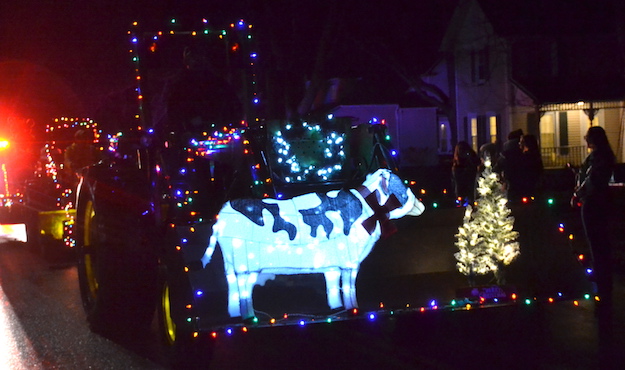 This farm offered a tribute to a Holstein cow.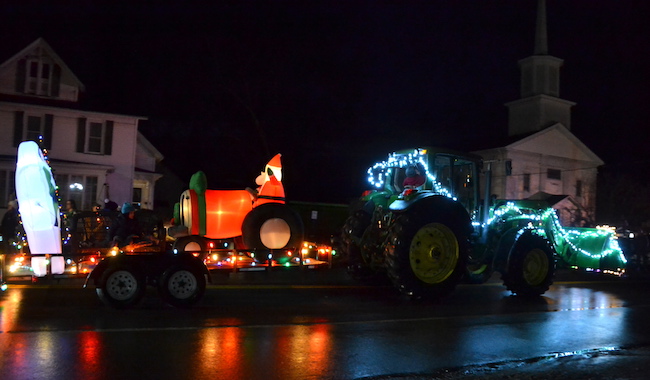 This year's parade included more spectators along the route than last year, when a near blizzard broke out. Today's parade had a sprinkle of rain with temperatures at about 50 degrees. Many of the spectators watched from vehicles parked by the road with their windows down.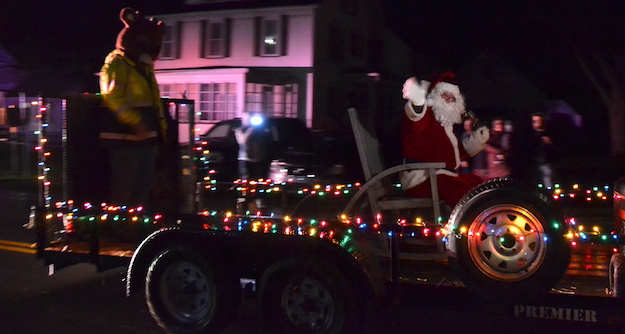 Santa made a joyful appearance in the parade.