Barre hosts first lighted tractor parade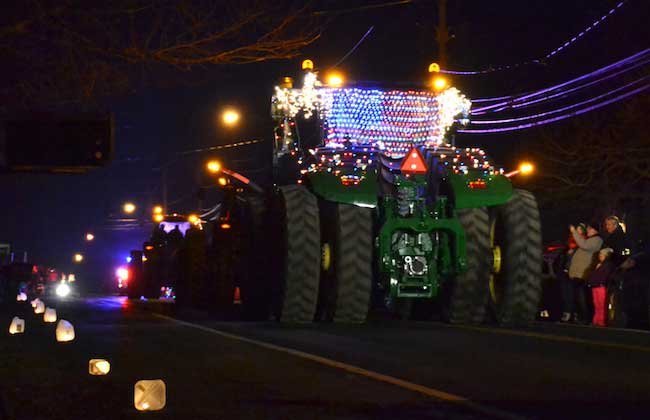 Photos by Tom Rivers
BARRE – The newly formed Barre Betterment Committee hosted a lighted tractor parade this evening down Route 98.
The top photo shows a tractor with a large American flag in back. Lamb Farms of Oakfield brought this tractor. There were almost 10 tractors in the debut parade.
The road was lined with lights inside milk cartons.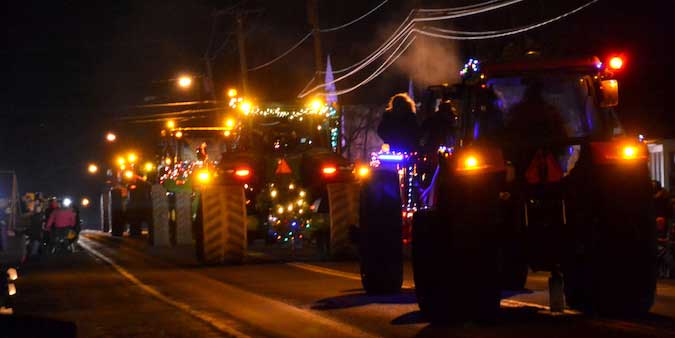 The parade went from Route 98 at East Barre Road to Maple Street. After the parade cookies and hot cocoa were served at the Barre Presbyterian Church.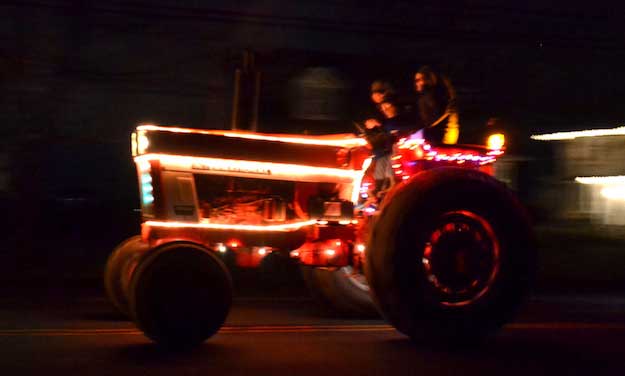 Hu-Lane Farms decorated this International Harvester.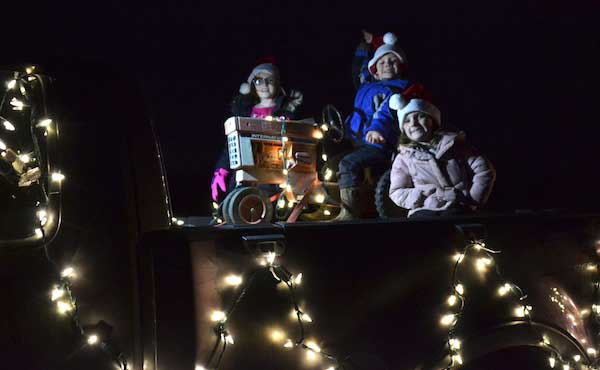 Martin Bruning drove a pickup and his kids were in the back with a mini-tractor. They include, from left: Aubrey, Everett and Sylvia.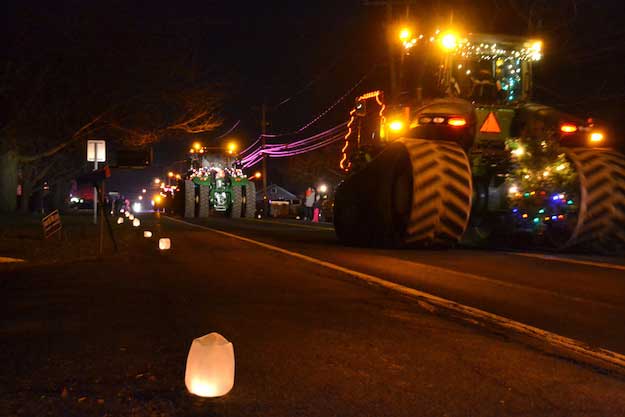 Panek Farms put lights on this track tractor.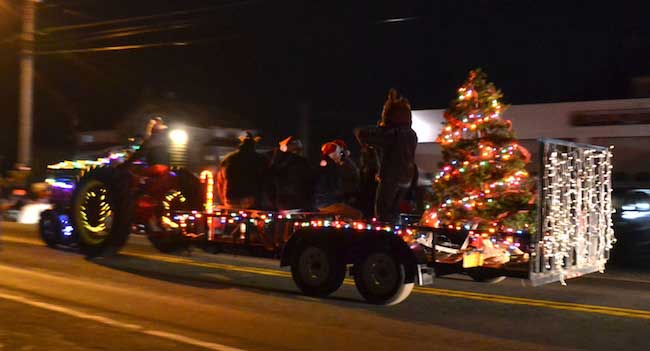 The Jurs family decorated a tractor and trailer and also gave Santa a ride.