Barre homes 'egged' in fundraiser for Betterment Committee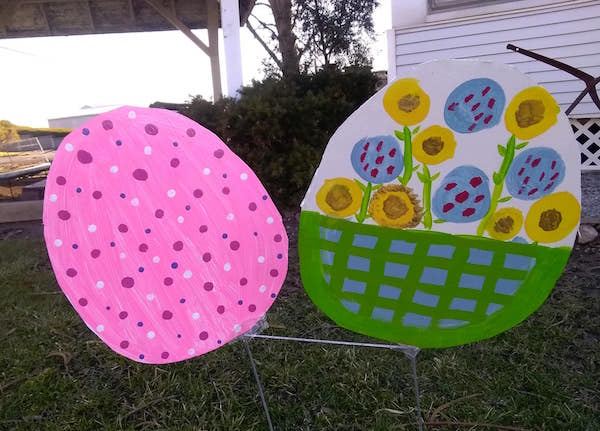 Provided photos
BAREE – Two homes in Barre today were egged in a fundraiser for the Barre Betterment Committee. Cyndy and Mike Van Lieshout, and Wes and Betsy Miller both awoke this morning to find signs with Easter eggs on them in their front yards.
The signs stay in the yards for two to four day unless those "egged" give a donation of at least $10 to the Betterment Committee. Or for at least $15 the signs will be removed and placed in someone else's specified yard.
Proceeds go to raising funds to have electricity installed at the Barre Town Park on Route 98.