Barre home destroyed in Christmas fire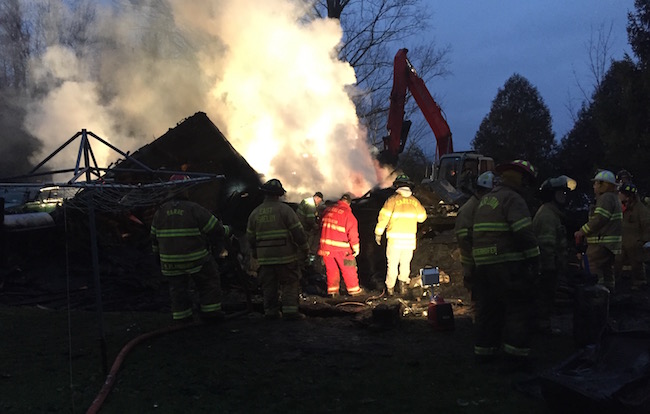 Provided photos
BARRE – Fire broke out overnight in Barre, destroying the home of Fonda and Donald Carr at 4760 Wilkins Rd.
Mrs. Fonda was injured from flying debris from an explosion with the fire, dispatchers said this morning. She was taken to Strong Memorial Hospital in Rochester.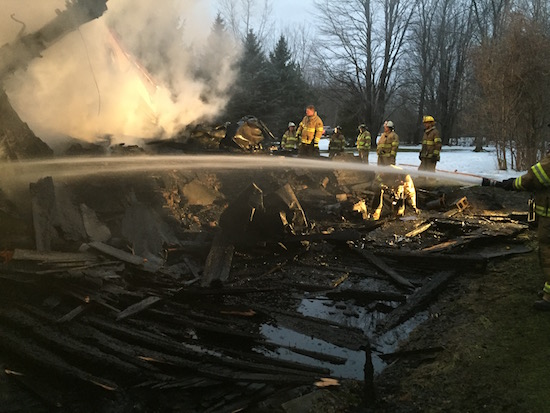 Firefighters were dispatched to the site at 4:04 this morning.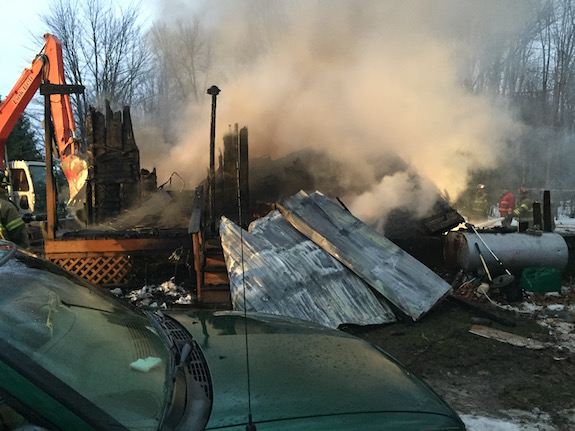 The house is a total loss.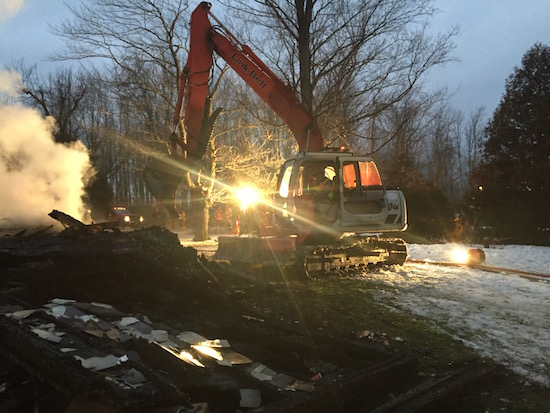 The Orleans County Highway Department has an excavator on scene to break up the debris from the fire.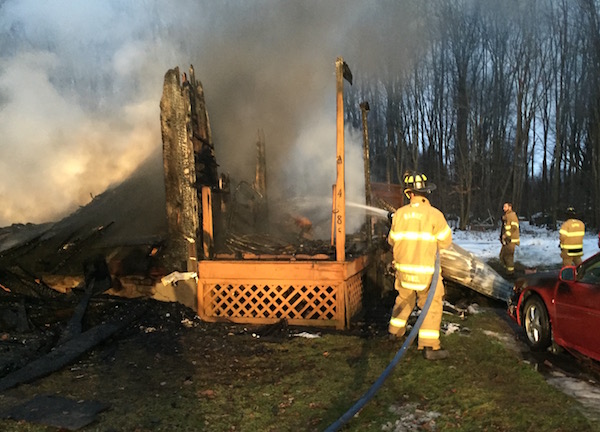 Firefighters from Barre, Albion, Carlton, East Shelby, Medina, Oakfield, Shelby and Ridgeway all responded to the scene, as well as Central Orleans Volunteer Ambulance, the Orleans County Emergency Management Office, the county fire investigators, National Grid and the Orleans County Highway Department.