Barre firefighters participate in Recruit NY weekend to draw more members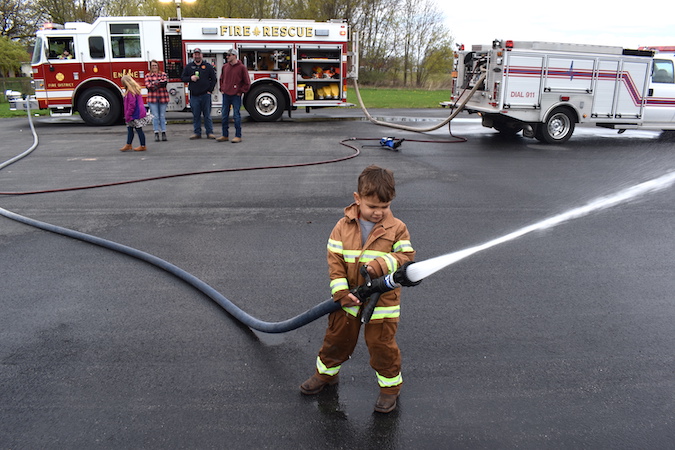 Photos by Tom Rivers
BARRE – Julius Dillard, 3, of Barre sprays a fire hose this afternoon during an open house at the Barre Volunteer Fire Company. His grandfather Josh Jurs is a lieutenant with the fire company, and great-grandfather John Jurs is a long-time member.
Barre held an open house with demonstrations as part of a state-wide Recruit NY outreach effort to try to attract more members and volunteers. Fire company leaders said about 60 people attended the open house and two people took applications to join the fire company.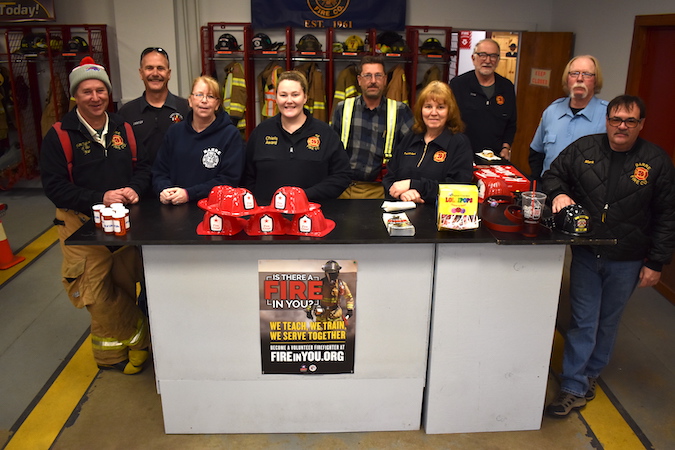 This group of members welcomed people to learn more about the fire company which responded to 268 calls last year. From left include Barry Flansburg, Jerry Bentley, Terry Bentley, Kara Smith, Bert Mathes, Judy Kurtz, Doug Bentley, jay Kurtz and Mark Farone.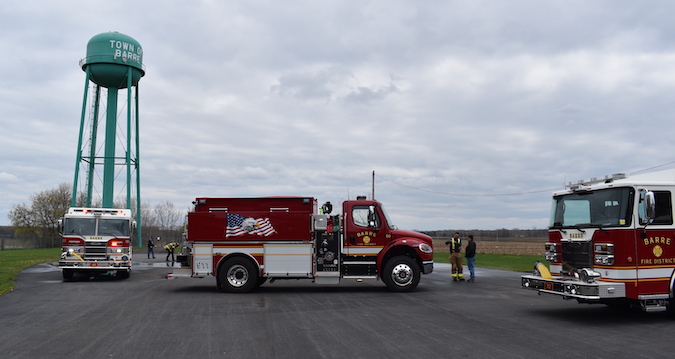 The fire company invited people to check out the fire trucks and try on turnout gear. The fire trucks include a 2010 pumper, 2022 pumper-tanker and 2019 pumper.
Barry Flansburg said the all departments would welcome more members, who can assist a fire company in many ways, whether responding to fire and emergency calls, and helping to run the organization, which could be with some of the office work.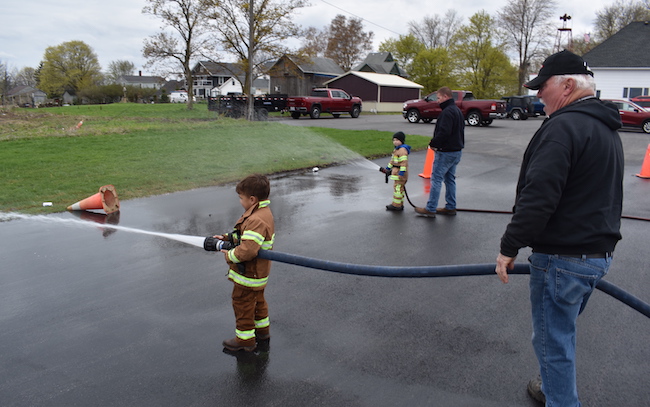 Julius Dillard, left, gets some guidance in spraying the house from his great-grandfather John Jurs while Landon Flansburg, 4, of Barre gets a little help from his father, Ben, who is the Barre fire chief.c