Barre Center Presbyterian Church celebrates 200 years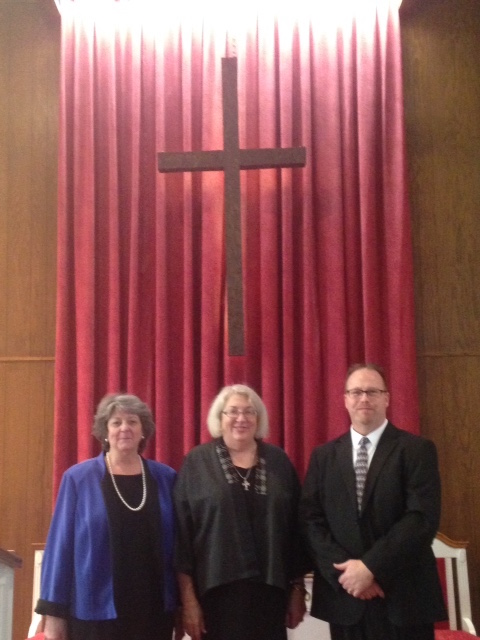 BARRE – About 150 people joined the 200th anniversary celebration last Sunday for the Barre Center Presbyterian Church.
Pictured in photo at right, from left, include the Rev. Barbara K. Tipton, church pastor; the Rev. Amy Williams Fowler, guest preacher and Genesee Valley Presbytery Leader; and Michael Thaine, one of the leaders of the Barre church.
Other special guests on Sunday included Susan Orr, Genesee Valley Presbytery for Mission and Education; Hezekiah Simmons, moderator-elect of the Presbytery; and State Assemblyman Steve Hawley.
They shared special citations and greetings from the General Assembly of the Presbyterian Church USA and Gov. Andrew Cuomo.
A combined 30-member choir from the Barre and Elba Presbyterian churches performed special anthems under the direction of Lauren Picarro-Hoerbelt.
They were accompanied by musicians and instrumentalists Scott Schmidt, Sandy Bastedo, Derek Reiss, Michael Thaine, Elise Hoerbelt and Joseph Condolucci.
The Barre Center Presbyterian Church Children's Chime Choir directed by Nancy Good also performed. A celebration reception followed the service during which guests were invited to view a display of historical artifacts, documents and memorabilia.