Barre Betterment serves up opening day breakfast for hunters, others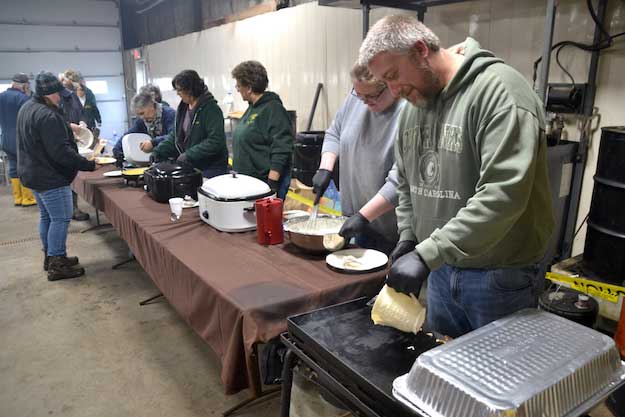 Photos by Tom Rivers
BARRE – Tom Decker and his wife Julie were in charge of making pancakes this morning for the first opening day hunter's breakfast organized by the Barre Betterment Committee. The Deckers are volunteers with the BBC, which served the breakfasts in the Barre highway department garage.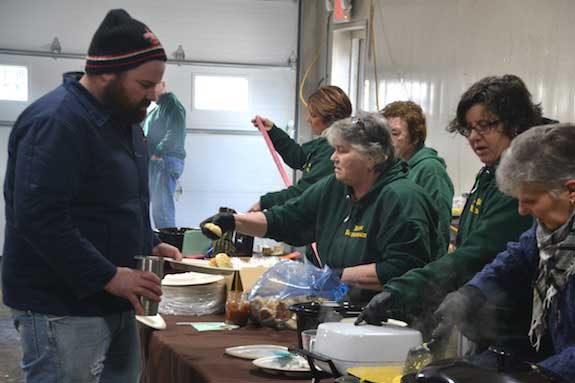 Martin Bruning stopped in for a plateful of food at the breakfast. Many of the food items, including the biscuits, sausage and sausage gravy, were cooked ahead of time at the West Barre United Methodist Church.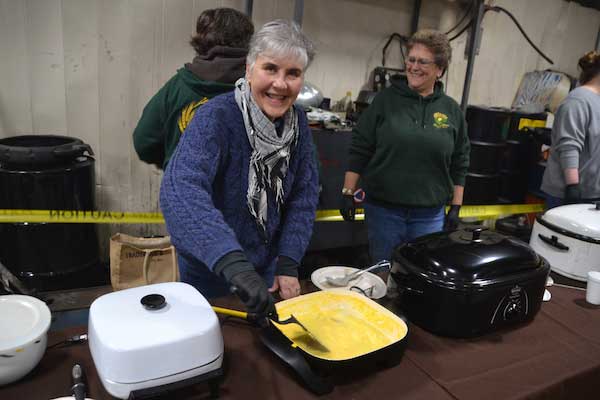 Betsy Miller makes scrambled eggs. There were also biscuits, pancakes, venison sausage, beverages and a 50/50 raffle.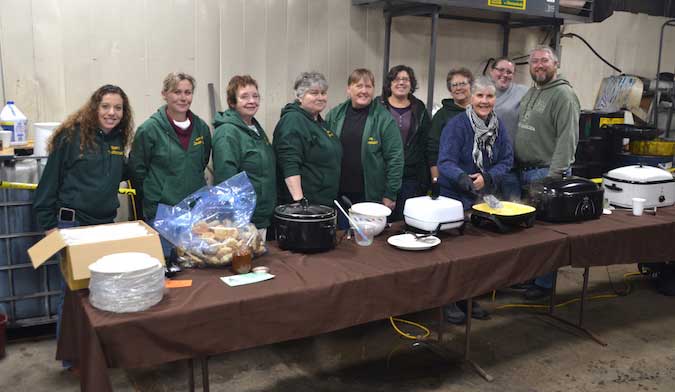 The volunteer group includes, from left: Jennifer Leverenz (BBC secretary), Kelly Dudley (BBC president), Janice Grabowski, Margaret Swan, Susie Gaylord, Cyndy Van Lieshout (vice president), Alice Mathes, Betsy Miller (treasurer), Julie Decker and Tom Decker.
Kelly Dudley, BBC president, thanked the Highway Department workers for cleaning the floor and taking some of the trucks out so there was room for the breakfast.
The BBC's next event will be the second annual lighted tractor parade on Dec. 14 at 5:30 p.m. It starts on East Barre Road. The ending spot will be at the Barre Town Park.
Participants in the parade are encouraged to show up near the start by the Van Lieshout dairy farm. There isn't a registration.
The BBC also is looking to have a community garden at the Barre Town Park next year.