Barn in Carlton consumed by flames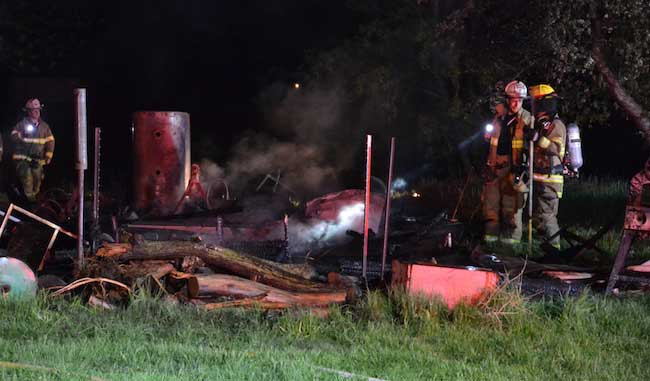 Photos by Tom Rivers
CARLTON – Firefighters look over the scene where a small barn was quickly devoured by flames on Route 18 tonight.
The barn was on the north side of the road between Harris Road and Church Street on the western side of Calrton. Firefighters were dispatched to the scene at 9:11 p.m. but the building was down to the ground when firefighters arrived.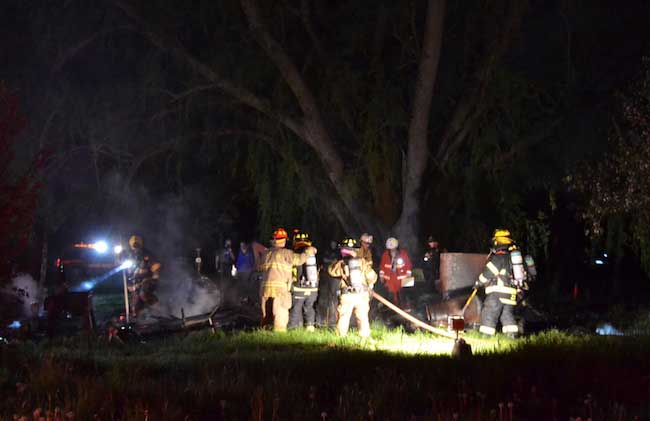 Orleans County fire investigators and the Orleans County Sheriff's Office is at the scene trying to determine a cause. No other information is available.