Barn in Barre destroyed in fire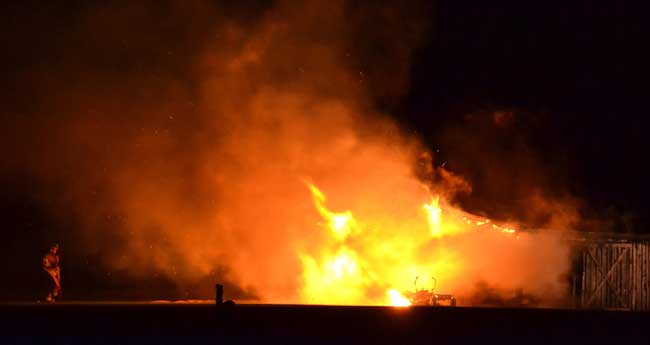 Photos by Tom Rivers
BARRE – A barn on West Barre Road burns in a fire tonight. The barn is owned by Ken Vivlamore 14028 West Barre Rd. Firefighters were dispatched to the scene at about 7:45 p.m.
Vivlamore had just started a fire in a wood stove in the barn for his dog, Nell. His dog didn't survive the fire.
Vivlamore said he recently put new piping in the stove and it seemed to be working really well. He also lost many tools in the blaze.