Barker students, conservation club make birdhouses for Golden Hill State Park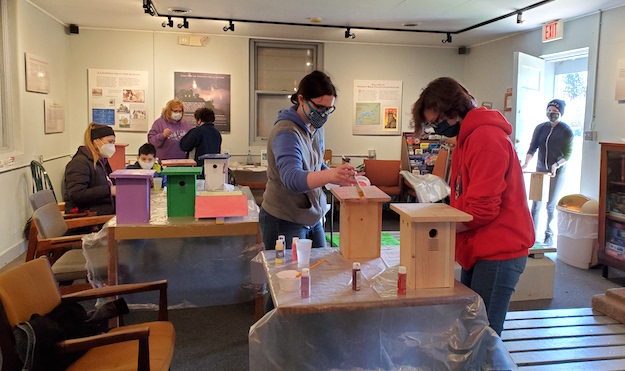 Photos courtesy of Renee Campbell, and article courtesy of Margo Bittner
BARKER – To celebrate "I Love My Park Day," the Somerset Conservation Club teamed up with the Barker Central School Middle School on a birdhouse project. They were installed in Golden Hill State Park.
Tom Mallon's seventh grade shop students made 10 bluebird houses and two bat houses from lumber donated by Pasco Bins in Lyndonville. The posts were donated by Bob King.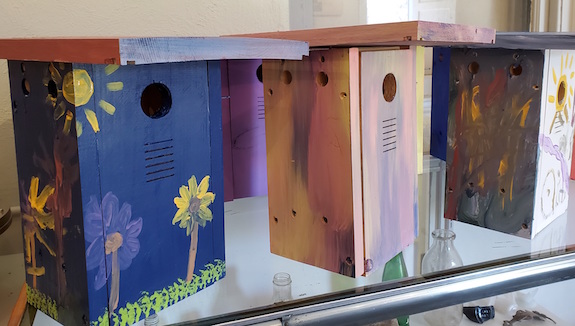 "This was a team effort to do something unique for Golden Hill State Park," said Somerset Conservation Club member Fred Leuer. "Jody Styers from our club joined forces with Robert and Barb Larsen from the Friends of the 30 Mile Point Lighthouse to get things organized. The day of the event, 50 people showed up to help paint the houses and clean up the park. There were students from elementary school through middle school. Mr. Mallon's whole family pitched in."
Once the painted houses are dry, they will be installed throughout the park. Visitors to the park can picnic, walk the nature trails and visit the Lighthouse.
"It is so nice when the community comes together on projects," said Renee Campbell, Park Manager. "From the Somerset Conservation Club to the Barker School and Mr. Mallon's students to the Friends of the 30 Mile Point Lighthouse. It was truly a show of the love for our community."