Barker begins removal of fire-damaged village hall/library, looks to rebuild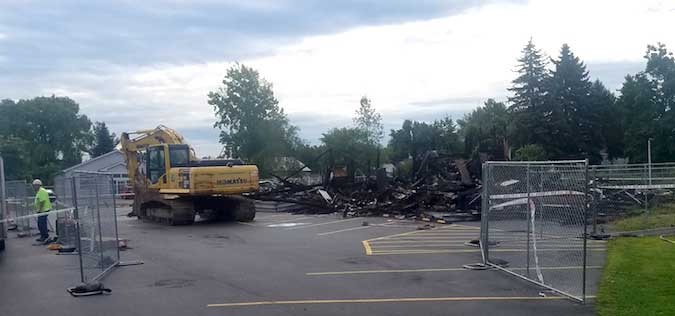 Provided photo
BARKER – The Village of Barker began demolition and excavation of the Village Hall and Public Library this morning. The shared building was destroyed in a fire on Jan. 21.
Empire Building Diagnostics of Depew is taking down the building.
The Barker Village Board will be meeting with an engineer and architect in a public meeting at 6 p.m. on Sept. 9 at the Barker Fire Hall, 1660 Quaker Rd. They will be discussing a new building.