Barker Community Band plays on after death of founder

Photos by Tom Rivers
LYNDONVILLE – Cindy Schmitt directs the Barker Community Band during a concert Monday evening at Veterans Park behind the Yates Community Library.
Schmitt, a Newfane resident and music teacher at Cleveland Hill in Cheektowaga, is leading the band following the death of the group's founder and long-time director, Amrom Chodos. He succumbed to cancer on July 28. Chodos was retired as Barker High School's music teacher.
He developed a respected concert band at Barker High School. He realized many of those students didn't keep playing after they graduated. He formed the community band in 1984 partly so former students could continue performing.
"He had an incredible influence," said Patty Targus Riexinger, a 1975 Barker graduate who has played in the community band for about 20 years. "We had some wonderful times together."
Chodos was dedicated to the group for more than 30 years. He especially enjoyed Christmas music, Targus Riexinger said. He also wrote the Barker Centennial March for the group to play.
The community band meets on most Mondays for practice.
"With that music and camaraderie, all the stresses would just melt away," Targus Riexinger said.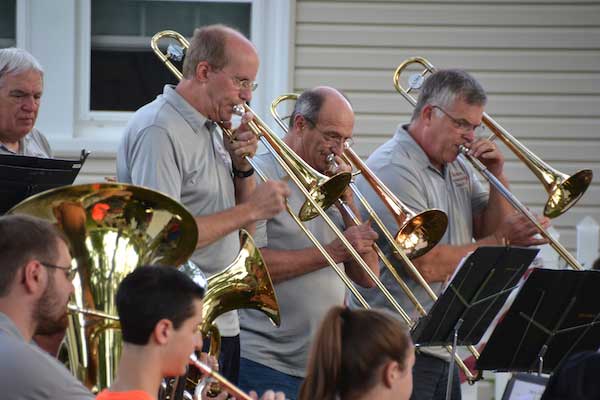 The trombone section was featured in one of the songs. The band played in Lyndonville for the summer concert series at Yates Community Library. The series concludes Aug. 13 with a 6:30 p.m. concert by the Stoll Brothers, playing blues and rock.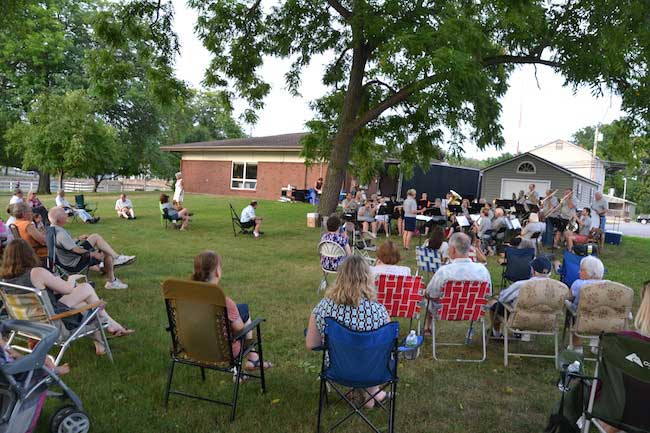 Many of the spectators brought their own lawn chairs for the concert.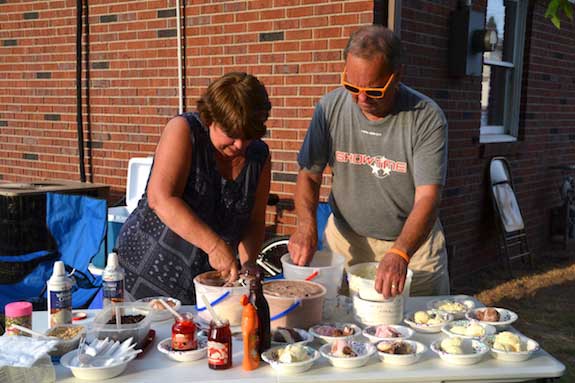 Ginny and Mark Hughes get ice cream sundaes ready for intermission.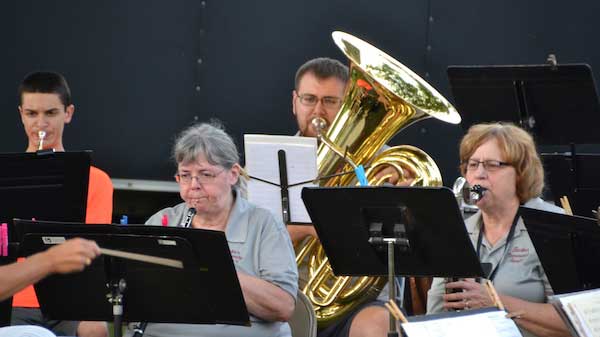 Emily Cebula, director of the Yates Community Library, also plays in the Barker Community Band. She is second from left in this photo.