Banners honoring soldiers from Albion expected to be in place by July 4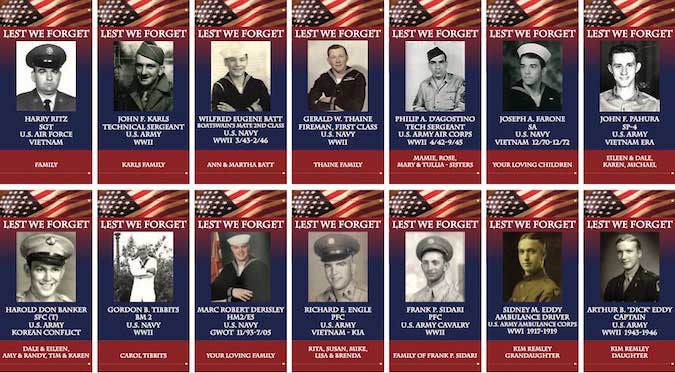 ALBION – Banners honoring soldiers from Albion are expected to be in place on Main Street and downtown Albion by the July 4th holiday.
Raleigh's Outdoor Decor in Bethlehem Pa. is manufacturing the banners. The top image shows the design for 14 of the 33 banners in the debut of the program.
Albion Mayor Eileen Banker has coordinated the effort. Her father, the late John Pahura, is one of the soldiers who will be recognized with a banner, which will be 2 ½ feet by 5 feet.
"I'm some excited," Banker said this morning. "They look wonderful."
Families or loved ones of the soldiers paid the cost for the banners. Banker expects delivery of the banners later this month, in time for them to be up before July 4.
She has seen the banners in Holley, Medina and Brockport and said the display of portraits sends a powerful message.
"We should honor our veterans, the ones who are serving now and who come before us," she said. "They made this country."
People interested in the program can send her an email at ebanker@villageofalbionny.com.