Bands put on a show at Vets Park in Medina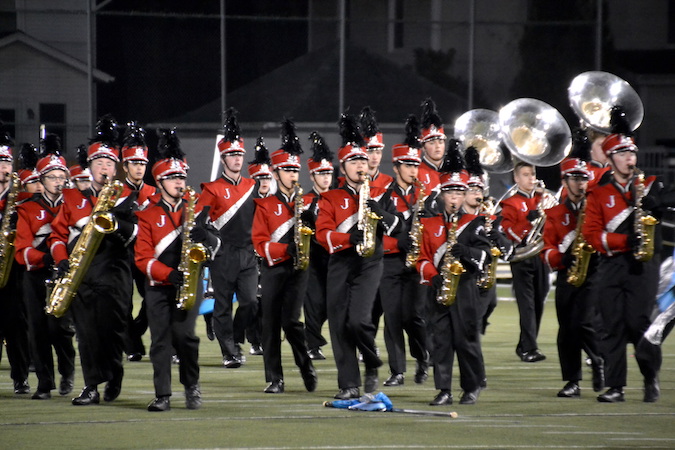 Photos by Tom Rivers
MEDINA – The Jamestown Red Raiders presented a show called, "Crazy Train," during Saturday's Fall Festival of Bands at Vets Park in Medina.
There were 13 bands that performed for about five hours at the Fall Festival of Bands. The competition attracted about 800 spectators.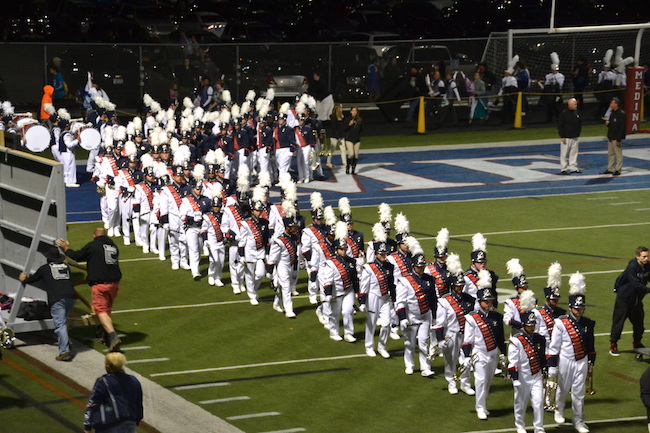 The Medina Mustang Band enters the field for competition. The band is celebrating its 50th anniversary this school year. There will be a 50th anniversary performance and reunion on May 29, 2017. Click here for more information.
Here are the scores from Saturday:
• Small School 3: 5th place – 59.9 – Falconer; 4th place – 61.05 – Marcus Whitman; 3rd place – 62.8 – Girard; 2nd – 64.3 – Pioneer; 1st place – 67.55  – Jordan Elbridge.
• Small School 2:  1st place – 74.15 – Northwestern.
• Small School 1:  1st place – 79.6 – Medina.
• Large School 2: 3rd place – 75.19 – Orchard Park; 2nd place – 75.75 – Webster; 1st place – 80.4 – Cicero-North Syracuse.
• National: 2nd place – 80.1 – Jamestown; 1st place – 80.55 – Lancaster.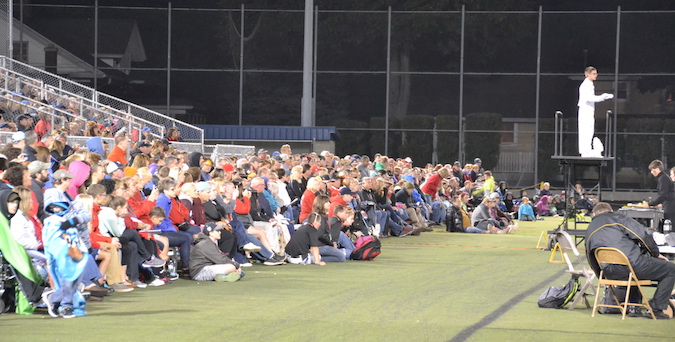 Andrew Roof, drum major for Jamestown, leads the band before a big crowd at Medina.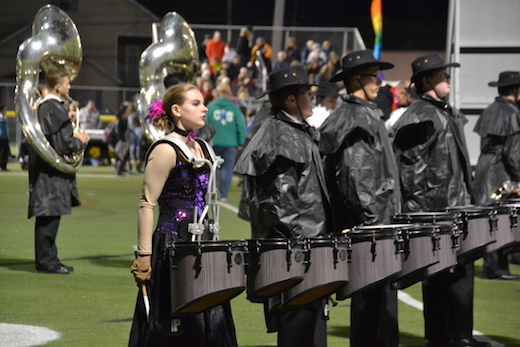 The band from Cicero-North Syracuse gets in position at Vets Park. Cicero-North Syracuse had the top score, 80.4, for bands in the Large School 2 class. Only Lancaster, in the National class, had a higher score during the competition at Medina.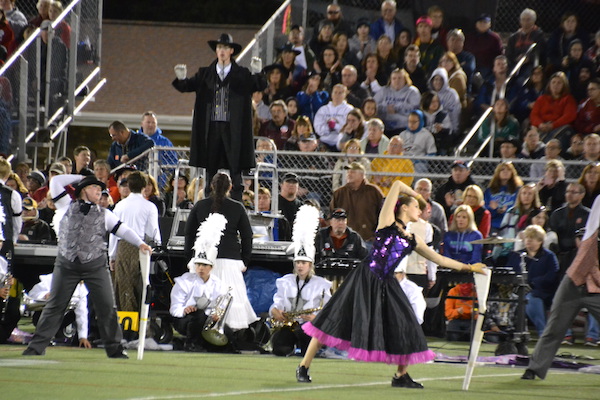 Cicero-North Syracuse presented a show called "Wild, Wild West." Students travelled back in time to the Wild, Wild West with saloons, cowboys, outlaws a legendary sheriff who maintained law and order. Stephen Schermerhorn is drum major for the band.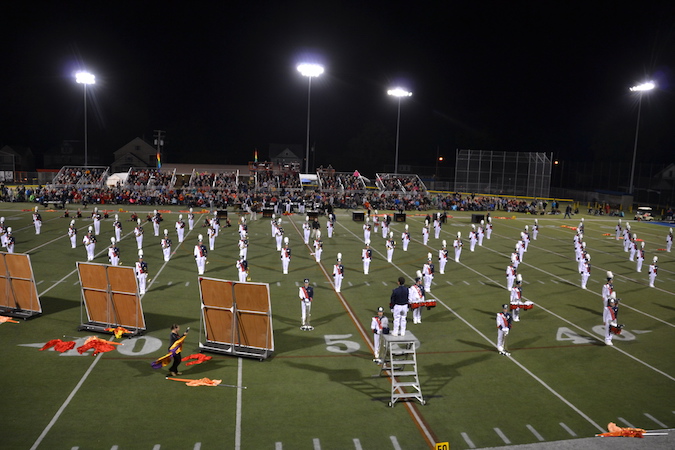 The Mustangs take their positions on the field. Nick Bogan, back to camera, is the back field conductor, staying in sync with Drum Major Madison Holland.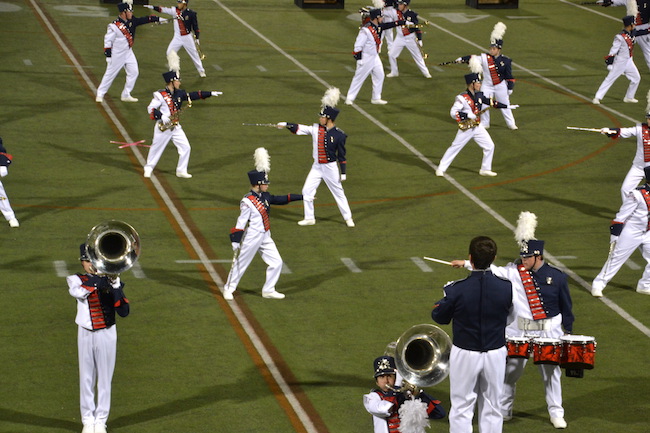 Medina band members make their first move of the show, getting in position as a matador. This year's show is called "The Matador." The band took spectators to "the coliseum" to witness a bull fight.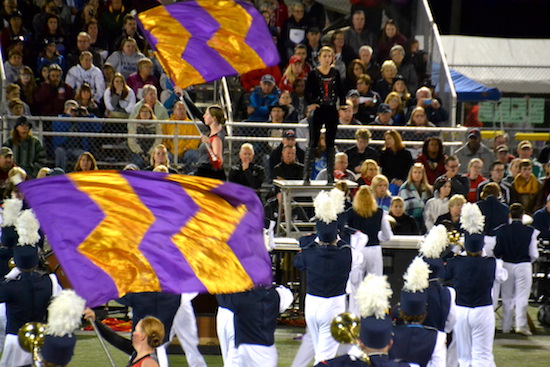 The band used colorful props, flags and Colorguard costumes while playing fiery and exciting Latin compositions to tell stories of bullfighters. Madison Holland, on platform, is drum major for the Mustangs.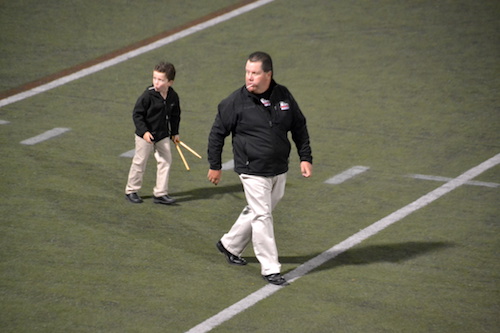 Medina Band Director James Steele is joined by his son Robert in leading the band onto the field. They have blowpops in their mouths because staff are not allowed to yell instructions to the band once the show starts.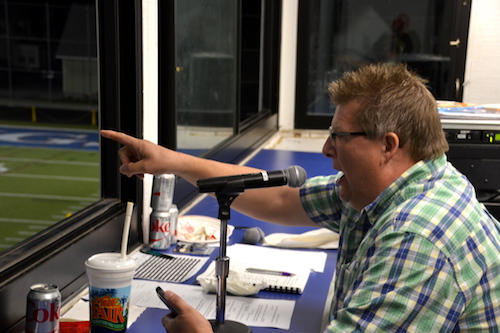 Randy Allen serves as announcer for the competition and gives the Medina Mustangs and enthusiastic introduction.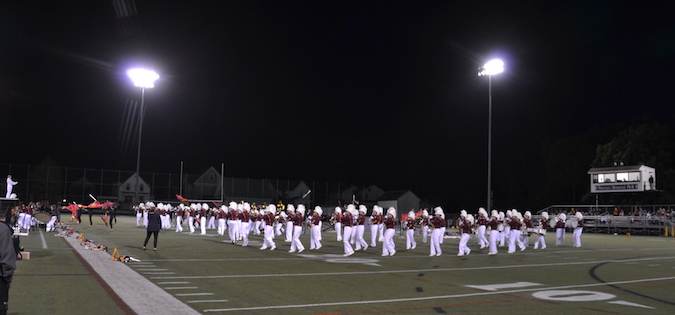 Orchard Park performed a show called "Labyrinth." The band marched in patterns as if attempting to get out of a maze. Student Alyssa Strade, far left, is drum major.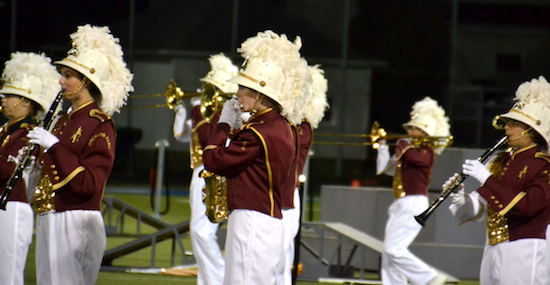 Orchard Park performs at Medina. The band finished third among in the Large School II Class.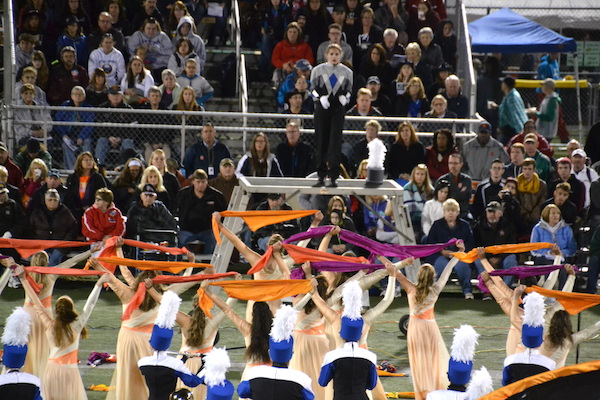 The Webster Marching Band, led by Drum Major Bella Altieri, performs a show called "Autumn Sky Sketches." Webster came in second among the large schools.