Bands put a rocking show at Bullard Park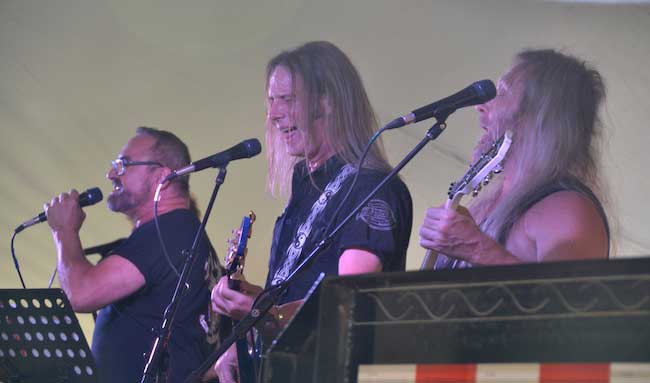 Photos by Tom Rivers
ALBION – Several bands and musicians performed for 11 hours at Bullard Park today in the fifth annual Rock the Park fundraiser. The top photo shows the Rock Soulgers performing "Double Vision" by Foreigner. The band members pictured include, from left, lead singer Calvin Nichols, Chris Konieczny and Mike Wisto, both on guitar and vocals.
The Rock the Park Committee rented a large tent for the bands to perform at the park. In addition to Rock Soulgers, the bands included the Eagle Creek Band, Shotgun Pauly, Zero with special guest Jonathan Doherty and 7th Heaven Rocks.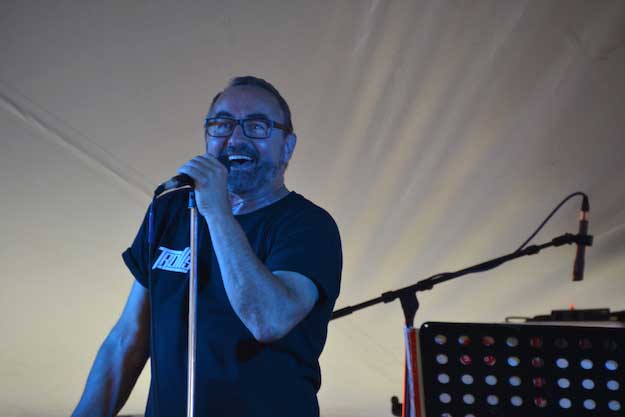 Calvin Nichols didn't hold back in singing some classic rock songs for the Rock Soulgers. The bands donated their time for today's benefit.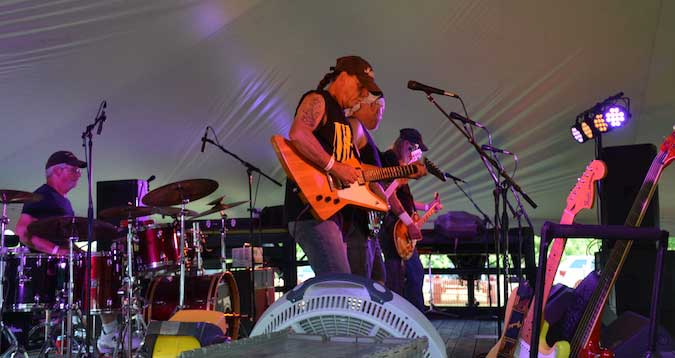 The Eagle Creek Band started the music under the big tent at 3 p.m. Prior to the bands, there were several acoustic acts at the park, including Lonesome Road, Burial Harbor, Chris Moore, Dylan DeSmit, Al Capurso, Joel Russlett, Jon Strobele and PD3.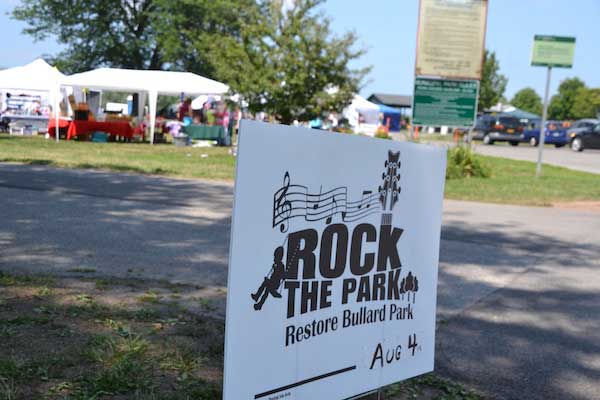 Rock the Park was expanded this time and included several crafters and food vendors.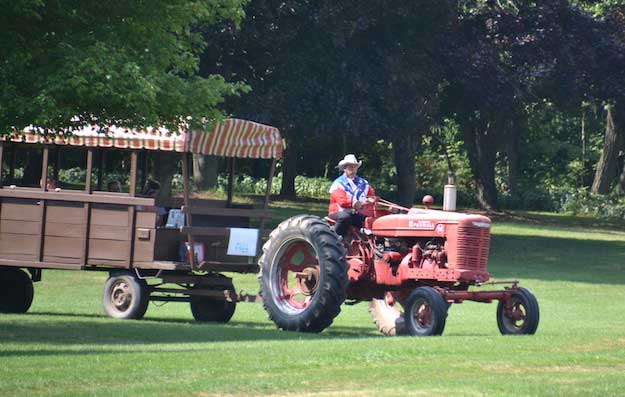 Jim Navarra gave people rides in wagon around the park. He also performed a cowboy show.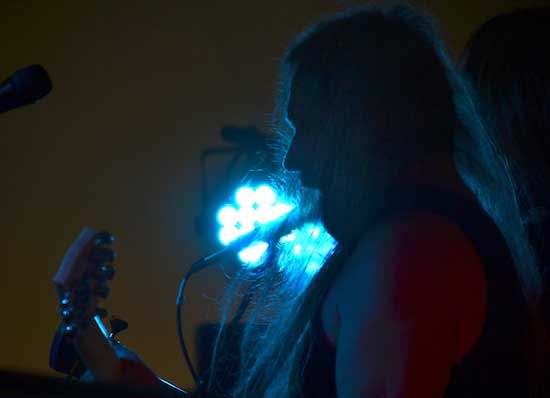 Mike Wisto, guitarist for Rock Soulgers, gave a high-energy performance.