Band of heavy snow hits Orleans this morning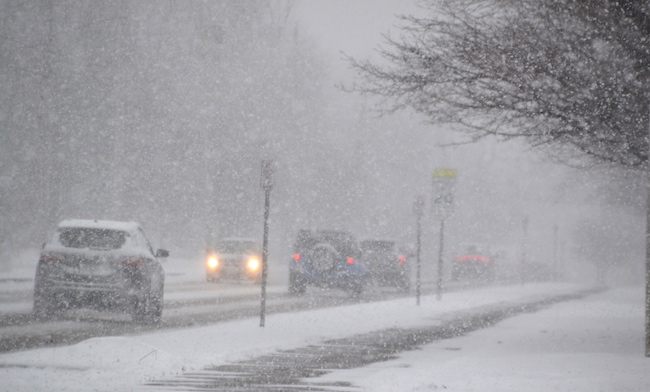 Photos by Tom Rivers
ALBION – Traffic moves slowly this morning at about 9:15 on Route 31 in front of Albion Central School when a band of heavy snow hit Orleans County.
The National Weather Service issued a special weather statement about the band of heavy snow affecting parts of Orleans, Niagara and Genesee counties.
The band of heavy snow was along a line extending from near Middleport to near Spencerport and slowly moving southeast.
The forecast for Saturday includes sunny with a high near 32, followed by a high near 40 on Sunday, with rain likely before 4 p.m. and then a chance for snow.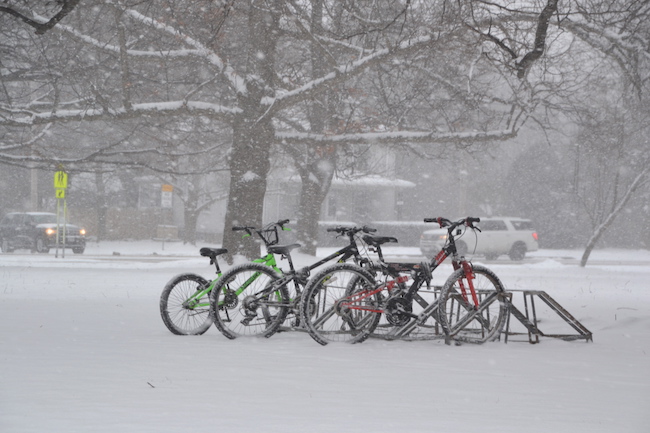 These bikes get a little refuge from the snow underneath a big beech tree by Albion Middle School.