Ball drops in Medina for second annual New Year's celebration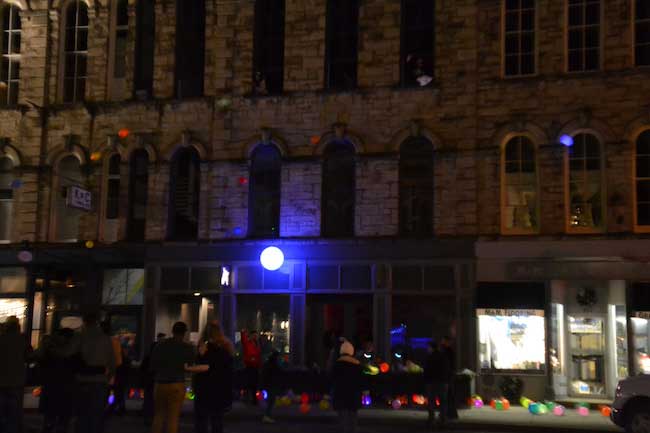 Photos by Tom Rivers
MEDINA – Mile 303, a bar on Main Street in Medina, hosted a New Year's Eve party on Tuesday night that culminated with a ball drop. (Click here to see a video of the ball drop.)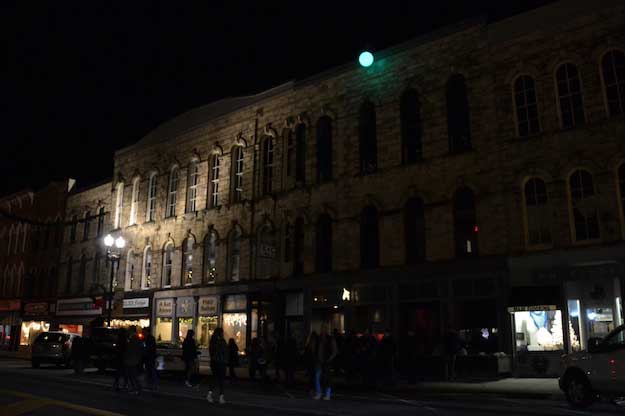 The ball is perched above Main Street just before midnight.
A section of Main Street was blocked off to traffic beginning at 11:30 p.m.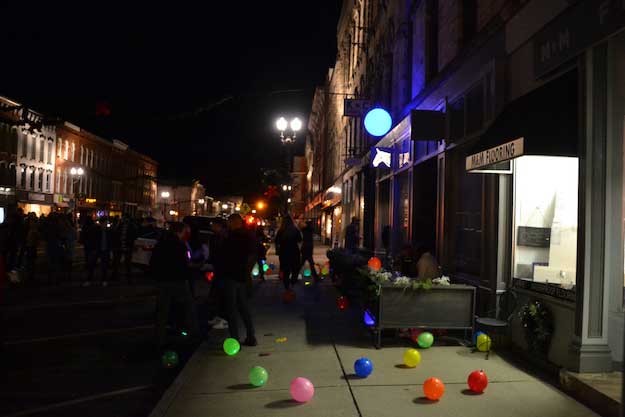 Mile 303 released light-up balloons from the upper floor windows and handed out glow sticks. Prior to the ball drop, Mile 303 hosted a collaborative tasting dinner with Sourced Market & Eatery and Bent's Opera House.