Bald eagle shown getting a fish in Lake Ontario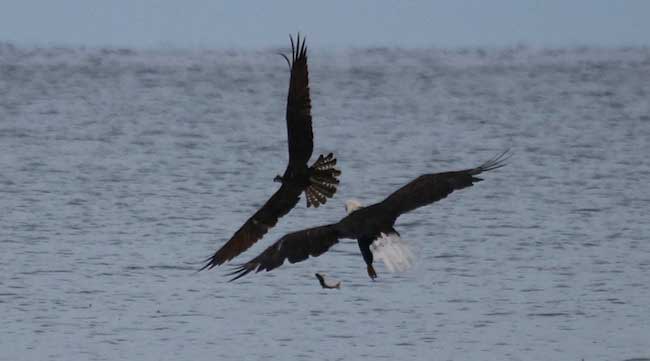 Photos courtesy of Beth Carpenter
YATES – Beth Carpenter of Lyndonville was at a friend's property this morning by Lake Ontario in Yates when she saw a bald eagle swoop out of a dead tree and go after an osprey that had just caught a fish.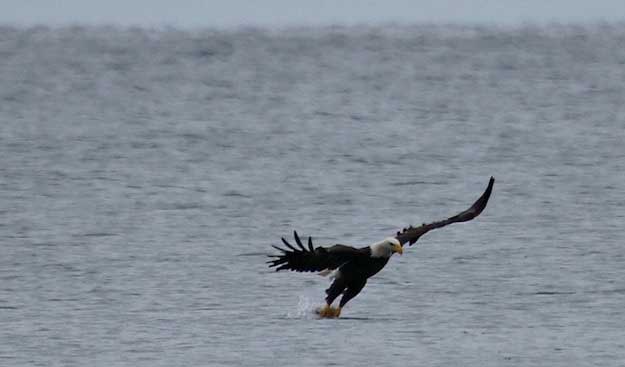 "For me wildlife photos is all about being at the right place at the right time," she said. "I don't consider myself a professional. Today was one of those moments."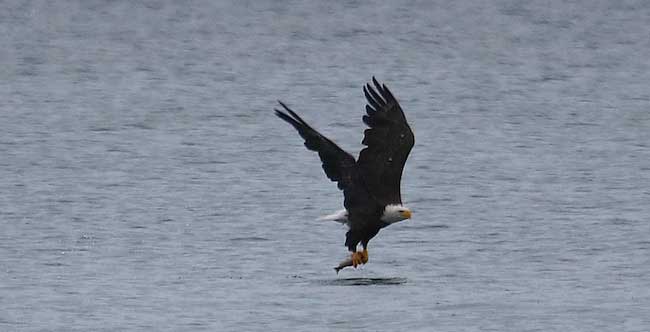 She clicked away while the eagle chased the osprey, which then dropped the fish in the lake. The bald eagle then went for the fish and got it.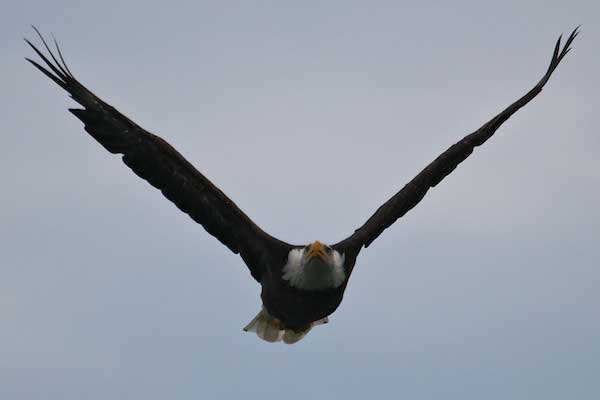 "I am so happy to see more eagles in our area!" Carpenter said.