'Awesome time' at National Night Out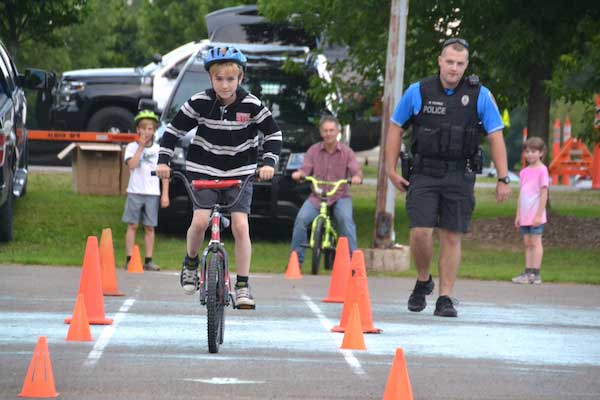 Photos by Tom Rivers
ALBION – Aaron Sugar, 10, of Albion rides a bike in the bicycle rodeo at National Night Out. Albion police officer Will Francis helped run the activity at Bullard Park.
There were numerous activities run by law enforcement, fire departments and other local agencies that promoted safety.
Organizers estimate 700 or 800 people attended the event. There was some threatening thunder and rain, but it passed at about 6:15 p.m. The ominous sky did chase away some of the crowd, but organizers were pleased so many people stayed for most of the event, which started at 5:30 and ended at 8.
"Everyone had an awesome time," said Roland Nenni. "The whole idea was to bring families out in a setting without alcohol."