Award winners announced for Parade of Lights in Medina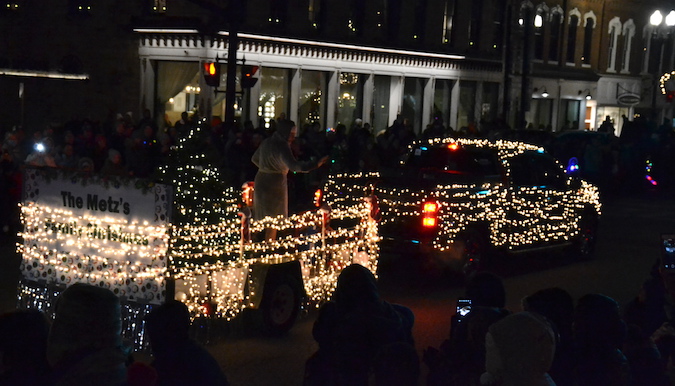 Photos by Tom Rivers
MEDINA – The Parade of Lights Committee in Medina has announced the winners in the 13th annual Parade of Lights on Saturday, which included about 40 entries.
The Metz's Family Christmas (shown above) was named the grand champion and won the $500 top prize. The Metz's Family Christmas is a first-time winner. The Medina Railroad Museum was the grand champion the previous two years.
The Parade of Lights Committee gives out about $4,000 in prizes. Other winners included: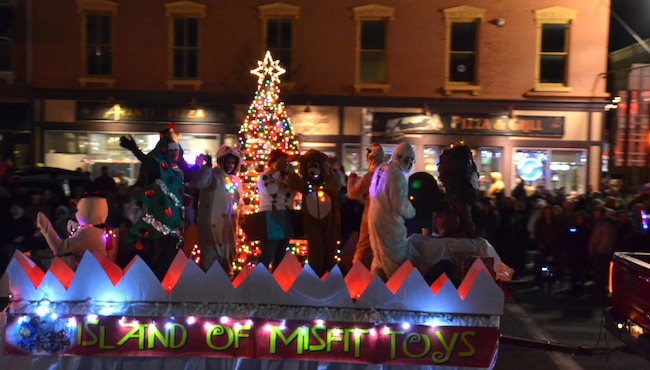 Best in Class –  The Medina Misfits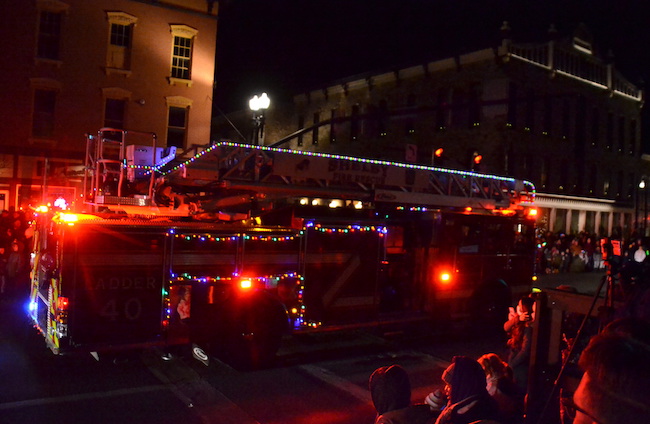 Fire Company – Shelby Fire Company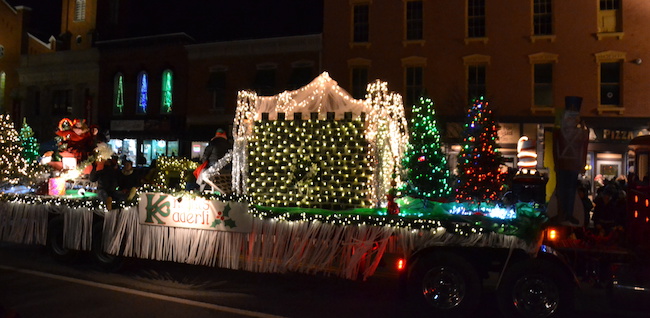 Not-For-Profit- Knights-Kaderli Memorial Fund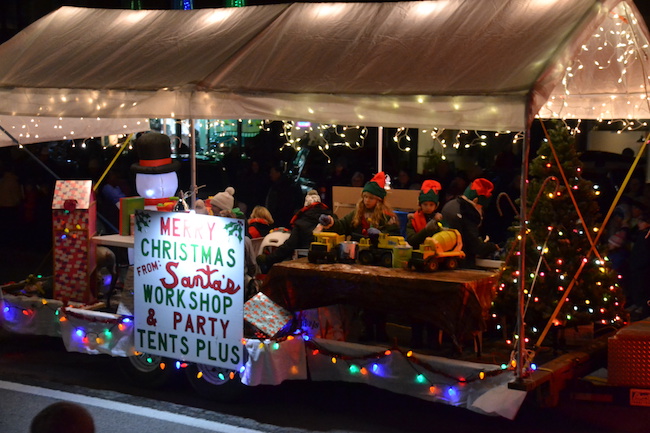 Business – Party Tents Plus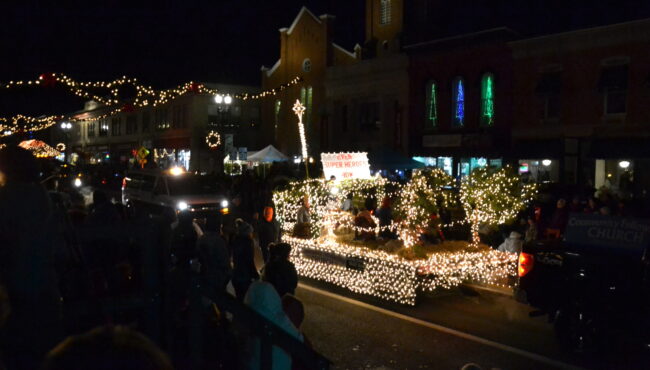 Religious – Community Fellowship Church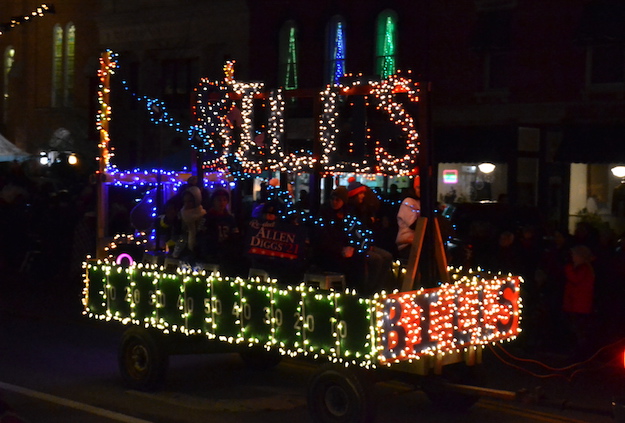 Service Clubs – Roy-Hart FFA with a Buffalo Bills themed float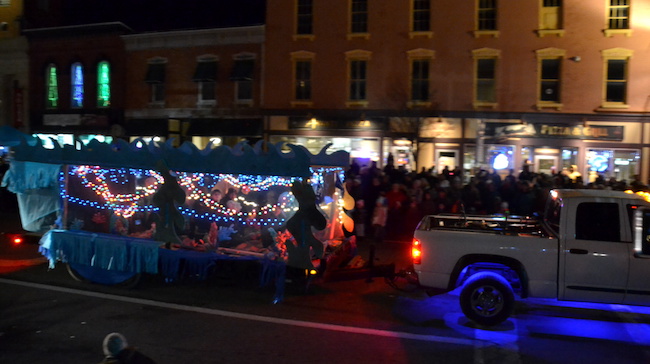 Star Award (for creativity) – Boy Scout Troop 28 in Medina with an aqua theme to promote the group's trip to Florida to earn badges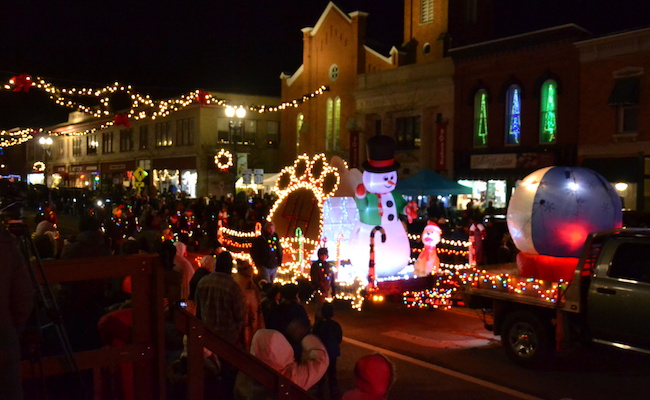 Santa's Pick (award the committee felt Santa would like the best) – Orleans County 4-H Heelers Dog Club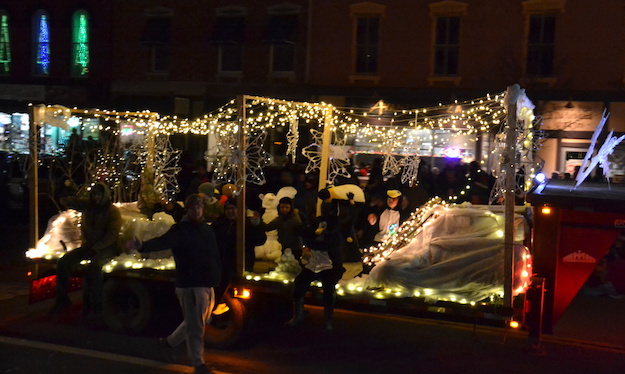 Little Elf Award (entry that best utilized youth in their entry) – Cub Pack 18 in Gasport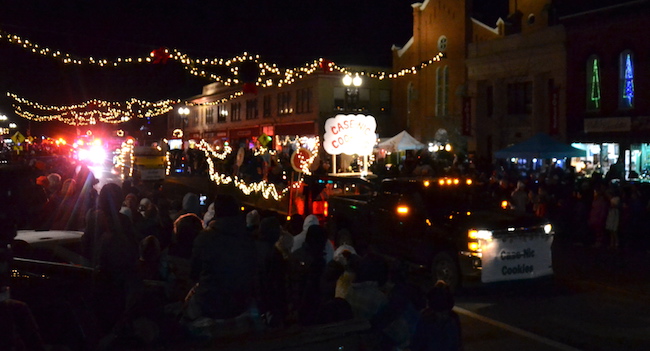 Community Spirit  (entry that best represented their community) – Case-Nic Cookies
"Congratulations to all of these winners and our most sincere thanks for all the hard work represented in every entry!!" the committee stated in announcing the top floats.
The Parade of Lights Committee for 2021 includes: Jim Hancock, Mark Irwin, David Miller, Gail Miller, Duane Payne, Pat Payne, Jeff Wagner, Betty Rogowski, Reinhard Rogowski, David Stacey, Kathie Valley and Jake Hebdon.