Author's Note throws big celebration on Independent Bookstore Day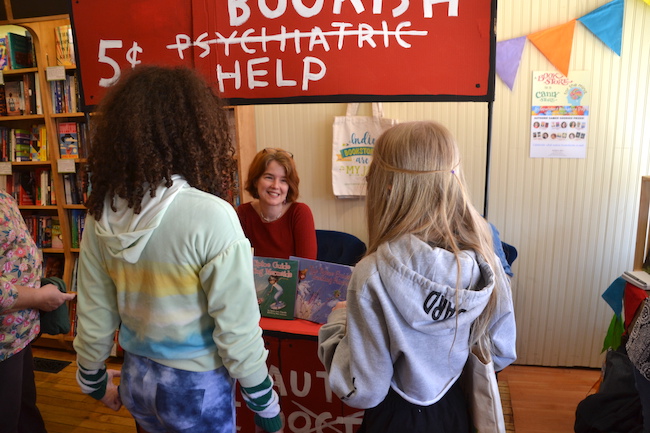 Photos by Tom Rivers
MEDINA – Ammi-Joan Paquette, an author from Boston, greets book lovers on Saturday at Author's Note in Medina as part of an Independent Bookstore Day celebration.
Paquette was one of six published authors featured during the day, which also included many prizes at the store on Main Street.
Author's Note was one of about 900 independent bookstores in the country celebrating the day.
The nationwide event was started in 2013 by the American Booksellers Association to promote and highlight the value of independent bookstores and their impacts upon local communities.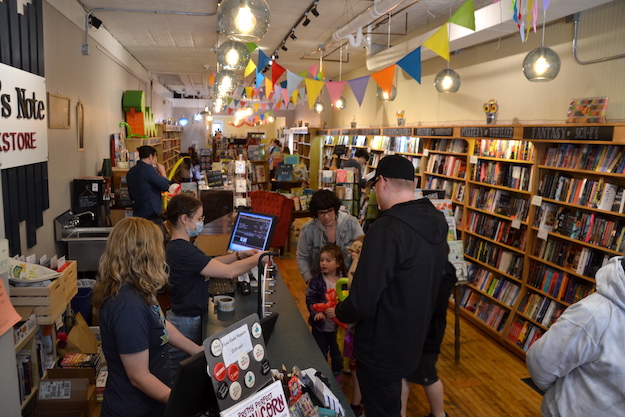 A steady crowd of people visited the store at 519 Main St. throughout the day. Julie Berry, a Medina native and author of several books, owns the store.
Author's Note was part of its first-ever Independent Bookstore Day on Saturday and celebrated with a theme, "A Bookstore is a Candy Store for the Mind."
"Independent Bookstore Day gives us a megaphone to proclaim the difference we make in our communities," Berry said. "Indie bookstores return two and a half to four times as much revenue to their local economies as chains do. We add whimsy, culture and variety to downtown shopping districts. And we work hard to foster literacy and reading for all ages, and especially for kids in our communities."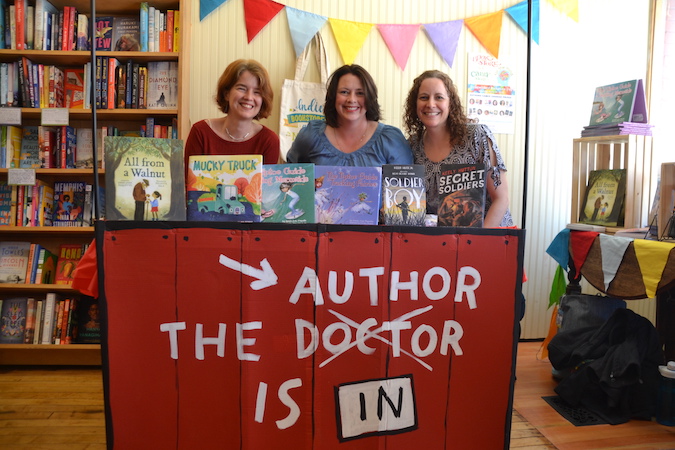 These authors greeted Author's Note customers on Saturday and signed books. From left include Ammi-Joan Paquette of Boston, Keely Hutton of Rochester and Dee Romito of Buffalo. Other authors at the store on Saturday included Bree Barton of Ithaca, Kate Karyus Quinn of Buffalo and Julie Berry of Medina.