Author from Britain in Medina today to discuss book about local man who made global pharmaceutical impact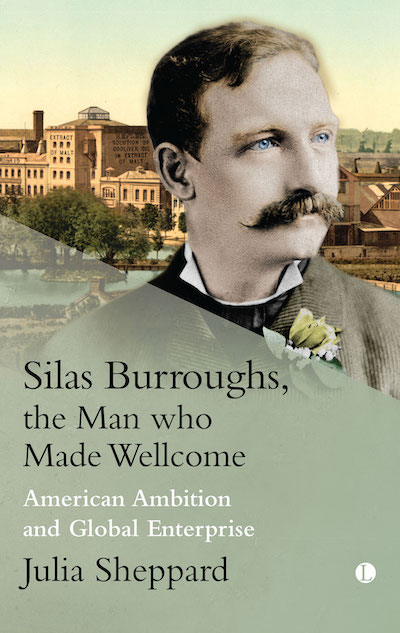 MEDINA – The author of a book about a scientist from Medina, who was an innovator in the pharmaceutical industry, will be at Lee-Whedon Memorial Library this evening to discuss the book.
Julia Sheppard wrote the book, "Silas Burroughs, the Man who made Wellcome – American Ambition and Global Enterprise."
Burroughs was born in Medina in 1846 and died in Monte Carlo in 1895. He and Henry Wellcome pioneered the use of Empirin Compound for headaches. They also developed a technique to make powdered medicine more palatable by making pills, Sheppard said.
His biography was recently published by the Lutterworth Press, of Cambridge, England. Sheppard has long had an interest in the life and career of Burroughs. Her presentation at 7 p.m. at Lee-Whedon is entitled, "From Medina to Monte Carlo: Silas Burroughs, An Extraordinary Life." Books will be available for purchase at library, made available by the Author's Note bookstore.
Sheppard visited Medina twice to conduct research on the Burroughs family. She consulted with local historians Richard Nellist, Todd Bensley and the late Ed Grinnell and used the resources at Lee-Whedon.
Burroughs also was instrumental in the foundation of the Wellcome Trust, a global charitable foundation which specializes in biomedical research.
Sheppard shared a press release about the book:
"Silas Burroughs arrived in London from America in 1878 and proved himself an exceptional entrepreneur, taking the pharmaceutical business by storm. He was the brains and energy behind Burroughs Wellcome & Co. With his business partner Henry Wellcome he created an internationally successful firm, the legacy of which can be found in the charity the Wellcome Trust, yet few now remember him and the impact he made in his short lifetime.
"A consummate salesman, Burroughs was also an astute businessman, with new ideas for marketing, advertising and manufacturing: his writings describe sales trips around the world and the people he met. He was also a visionary employer who supported the eight-hour working day, profit-sharing, and numerous social and radical political movements, including the single tax movement, free travel, Irish Home Rule and world peace.
"In this first biography of Burroughs, Julia Sheppard explores his American origins, his religion and marriage, and his philanthropic work, as well as re-evaluating the dramatic deterioration of his relationship with his partner Wellcome."