Audrey Pask wins title as small animal grand master showman
KNOWLESVILLE — Audrey Pask reclaimed the the title as grand master showman of the small animals today at the Orleans County 4-H Fair.
Audrey, 16, of Barre previously won the title in 2018. It features the top two showmen in poultry, rabbits, dogs and miniature horses.
Audrey said she was grateful to be in the event, especially after last year's fair was cancelled due to Covid-19 restrictions and concerns. She qualified for today's event after winning the poultry showmanship title.
"This week has just been a blast seeing all the people," she said.
Judges ranked the seven participants today in how they did showing a dog, rabbit, chicken and miniature horse. The dog and miniature horse tested their showmanship skills, while the rabbit and chicken were more knowledge based.
"You just give it your all — you can't win unless you have confidence in yourself," Audrey said.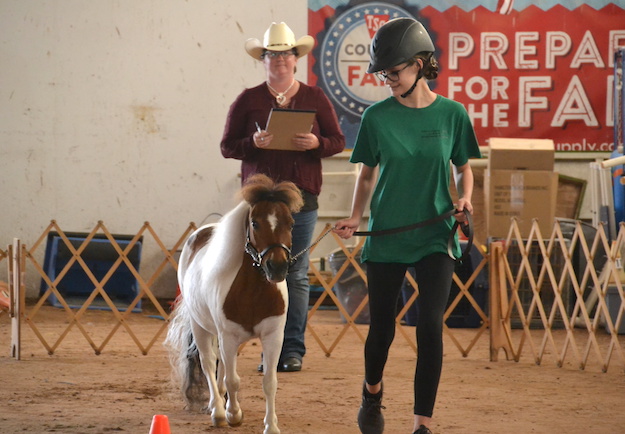 Kaitlin Johnson shows a miniature horse and is judged by Nicole Dabney. Kaitlin was the reserve grand master showman. She qualified after winning the dog showmanship competition earlier int he week.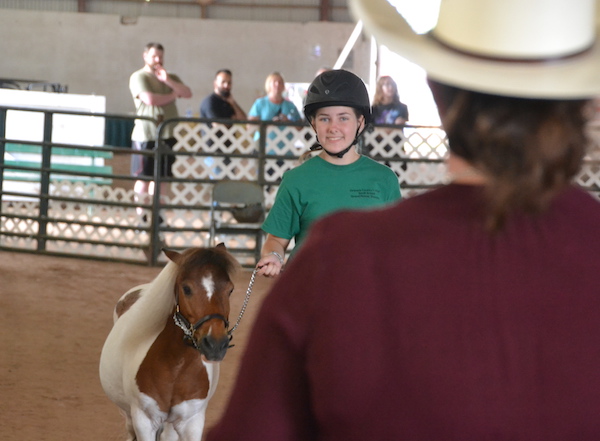 Carissa Klossner keeps her eyes on the judge and smiles while showing a miniature horse. She qualified for the event after winning the miniature horse showmanship event.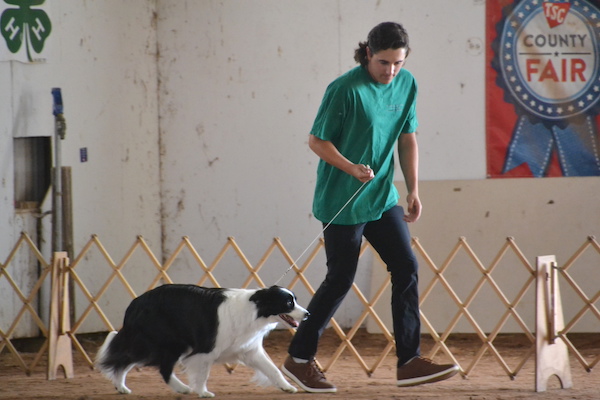 Zack Albright shows this Border Collie during the competition. He qualified for the event as the reserve master showman for rabbits.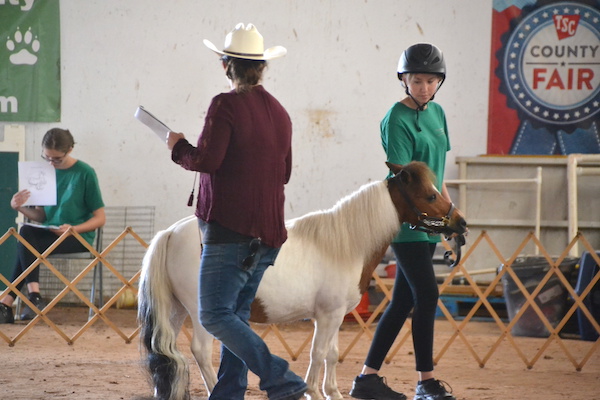 Amber Kiefer shows this miniature horse. She was the reserve master showman for dogs.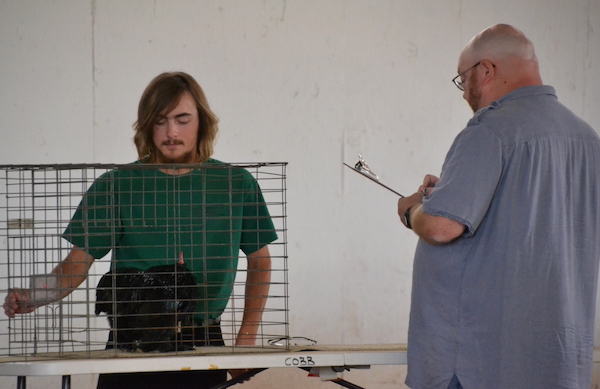 Jacques Gregoire puts this chicken back in a cage after answering questions from judge David Gerling. Jacques qualified for today's grand master showmanship after earning master showman for rabbits and reserve showman for poultry.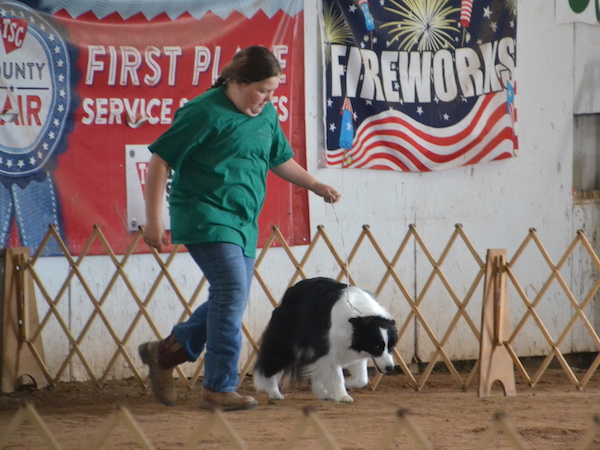 Grace Goodrich leads the Border Collie around the ring. She qualified after earning reserve showman for miniature horses.