Auction proceeds will go towards upgrades to Medina hospital's surgical wing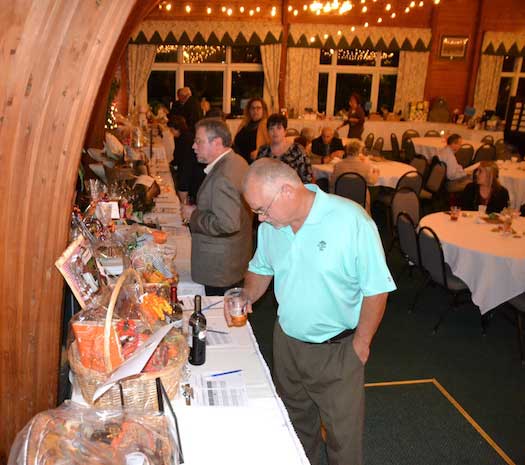 Photos by Tom Rivers
MURRAY – Bill Bixler of Medina looks over some of the items up for bid on Saturday at the 24th annual benefit auction for the Orleans Community Health Foundation.
There were 160 items up for bid at the auction, which was formerly known as Treasure Island. The event usually raises about $32,000 to $39,000 for the foundation. The proceeds from Saturday's event will go towards upgrading the surgical unit at Medina Memorial Hospital.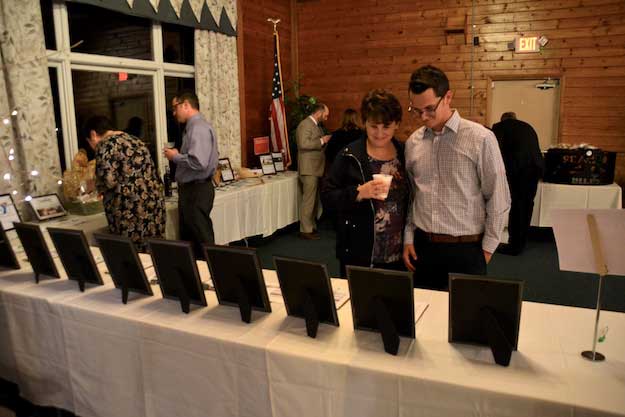 Matt Prawel and his mother Tina Prawel of Medina check out some of the items up for bid at the Hickory Ridge Golf Resort in Holley.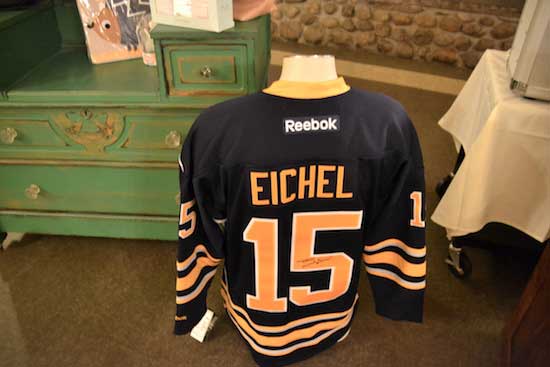 A jersey of Buffalo Sabres star, Jack Eichel, was among the many desired items at the auction.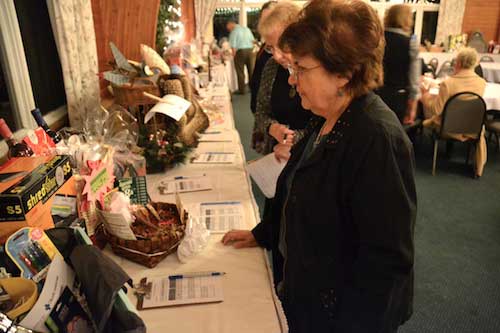 Janice Strianese considers bidding on some of the times at the auction. She is the mother-in-law of Kim Gray, head of outpatient services at the hospital.