At Living Wax Museum, Albion 4th-graders educate with portrayals of famous people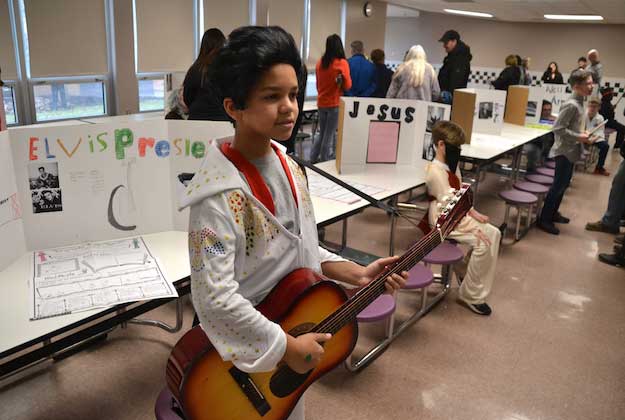 Photos by Tom Rivers
ALBION – Kahleb Dozier portrays Elvis Presley, the King of Rock and Roll, during this morning's Wax Museum at the Ronald L. Sodoma Elementary School in Albion. Kahleb shared how Elvis was a big star, but would die at age 42 in 1977 from an overdose of prescription drugs.
This is the second year students in Cheryl Rightmyer's and Shani Farce's fourth-grade classes researched and dressed up as famous people. The 42 students in the two classes helped make their costumes and brought along props to highlight their characters.
The students would sit still almost like statues. After someone pressed a sticker to represent a button, the students came to life and portrayed an influential person, either in the past or present.
Besides learning about the notable people portrayed at the wax museum, the students also built their confidence in delivering a public presentation.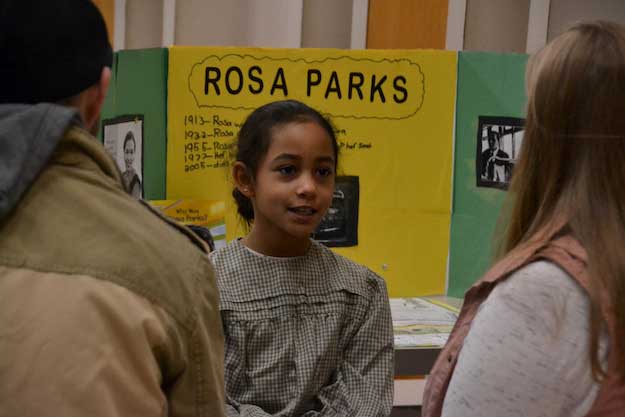 Kasia Robinson portrays Civil Rights icon Rosa Parks. She is best known for her instrumental role in the Montgomery bus boycott. On Dec. 1, 1955, Parks rejected an order from a bus driver to give up her seat and move to the "colored section" in the back of the bus. She was arrested. Her defiance inspired the black community to boycott the Montgomery buses for over a year.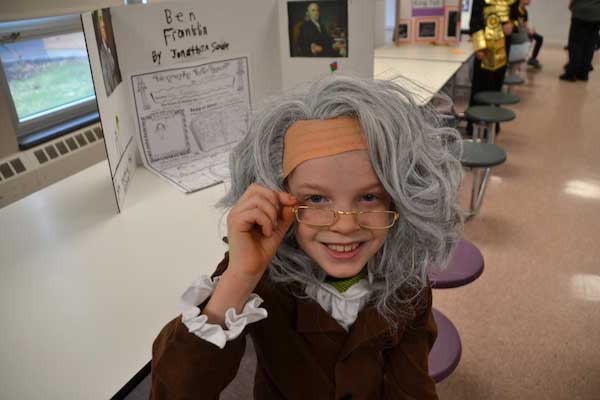 Jonathan Soule is Benjamin Franklin, one of the Founding Fathers of the United States. Franklin was a leading author, politician, inventor, civic activist and statesman. As a scientist, he made many discoveries and theories regarding electricity. As an inventor, he is known for the lightning rod, bifocals and the Franklin stove.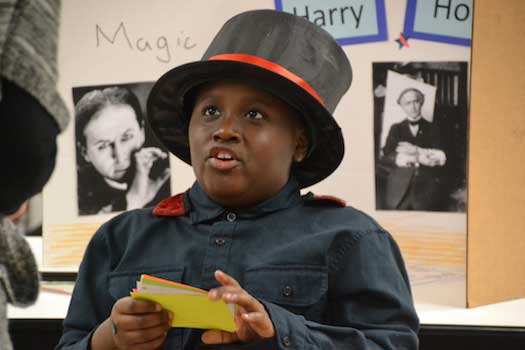 Tyriek Johnson portrays Harry Houdini, a master illusionist and stunt performer.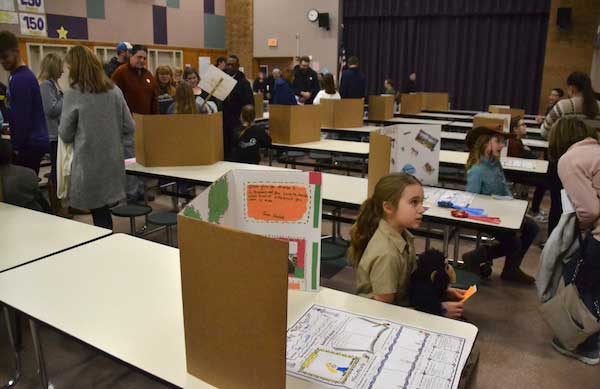 Maci Manicki presents Jane Goodall, who is considered the world's foremost expert on chimpanzees. Goodall has worked extensively on conservation and animal welfare issues for more than a half century.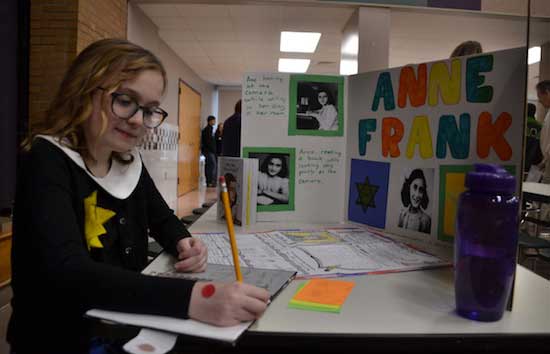 Makenzie Cook is Anne Frank, a victim of the Holocaust who wrote about her family's two years in hiding from 1942 to 1944. Her diary is one of the world's best known books.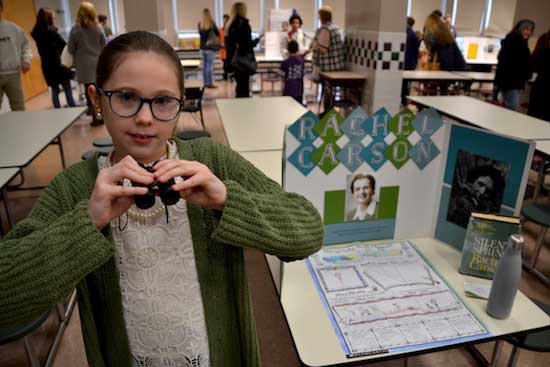 Adelaide Pettit highlights Rachel Carson, an American marine biologist, author and conservationist whose book Silent Spring helped advance the environmental movement. That book led to a nationwide ban on DDT and other pesticides. Carson inspired an environmental movement that led to the creation of the U.S. Environmental Protection Agency.