Ash Wednesday starts holy season for Christians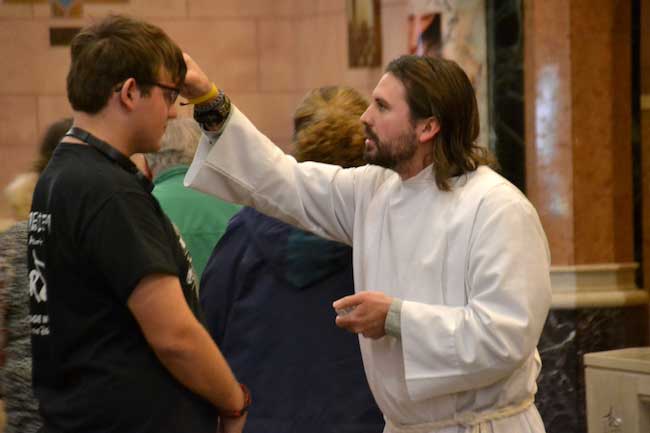 Photos by Tom Rivers
ALBION – Cody Catlin, left, receives ashes on his forehead from Seminarian Justin Steeg during an Ash Wednesday service at noon today at St. Joseph's Catholic Church (Holy Family Parish) in Albion.
Ash Wednesday is the start of the 40-day Lenten season. Steeg said it is a chance to sacrifice and deepen the Christian faith.
"Not only did Jesus take on our condition, he wants us to take on his condition of love," Stegg said during a communion service.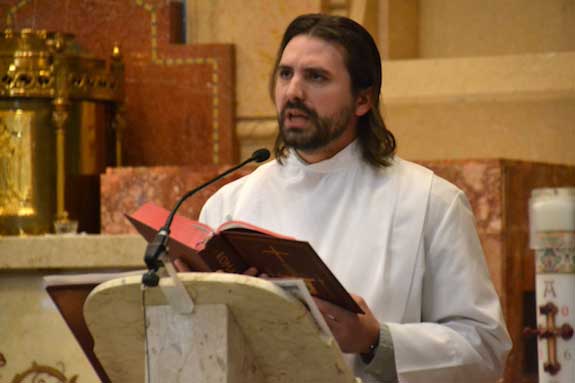 Seminarian Justin Steeg said Easter is a season of new life, and also a time of alms giving, fasting and prayer.
"We acknowledge we are but ashes and will return to dust," Steeg said.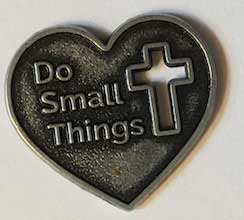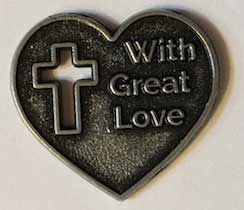 Holy Family also took a collection for the Genesee-Orleans Ministry of Concern, and gave each person at the service a coin with a cross and a message, "Do Small Things With Great Love."