Artist puts finishing touches on new flower mural on Main Street in Albion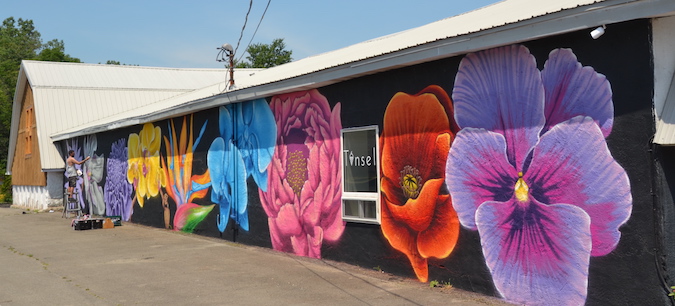 Photos by Tom Rivers
ALBION – Justin Suarez works on a mural today on the south side of The Lockstone and Tinsel building at 160 North Main St., facing the Erie Canal next to the Main Street lift bridge.
The mural gives a dramatic scene as people head north on Main Street across the lift bridge.
Suarez also painted the mural of the Santa School on the north side of 170 North Main St., the building for The Lake Country Pennysaver and Orleans Hub.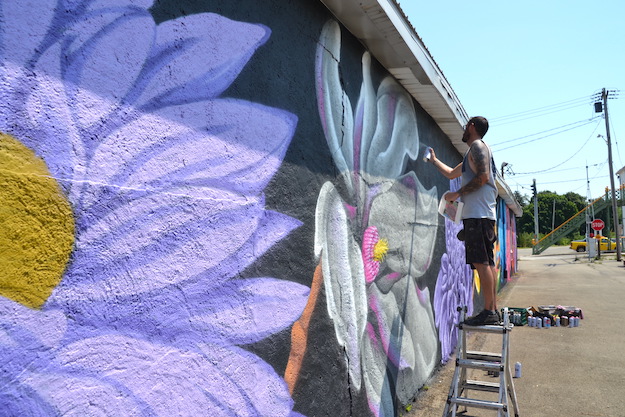 Suarez of Rochester uses spray paint to create the large paintings. He expects to complete the mural today.