Artist puts finishing touches on large Santa mural
She is putting the finishing touches on the mural, which is currently inside the Albion fire hall.
The mural will be mounted on a frame and likely installed next month in Waterman Park, which is about a half block south of the Erie Canal.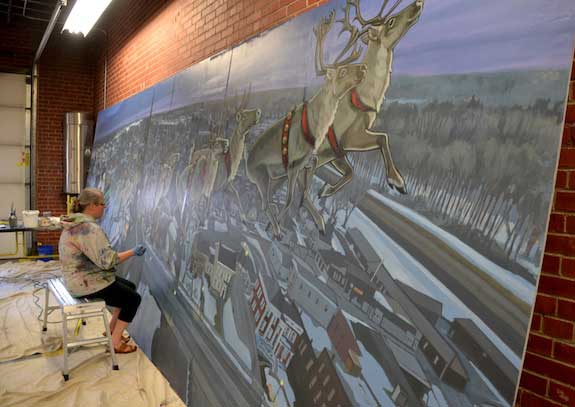 The Albion Rotary Club is leading the project, with assistance from a grant from Rotary District 7090 as well as many community donations. The mural honors Albion's history as home to the Charles W. Howard Santa Claus School from 1937 to 1966. Howard also ran Christmas Park in Albion. Mr. Howard passed away in 1966. The Santa School continues in his name in Midland, Michigan.
Steward has painted many Erie Canal-themed murals in Orleans, Niagara and Monroe counties. Some of her work promoting family life is also inside the Lyceum of Holy Family Parish in Albion.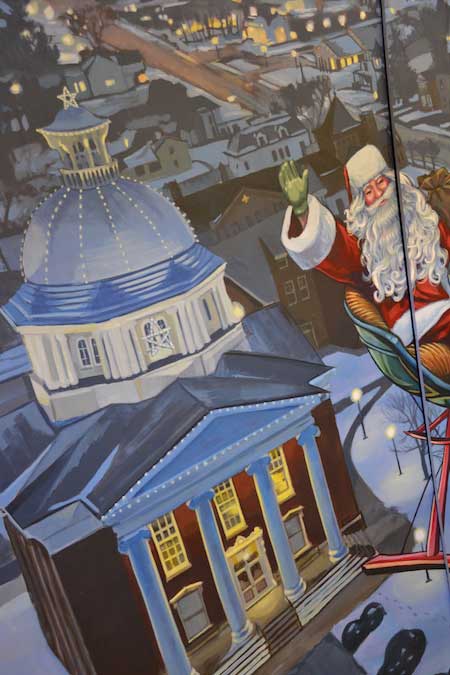 Steward gave the courthouse some Christmas lights. The courthouse used to be decorated for the holidays with lights.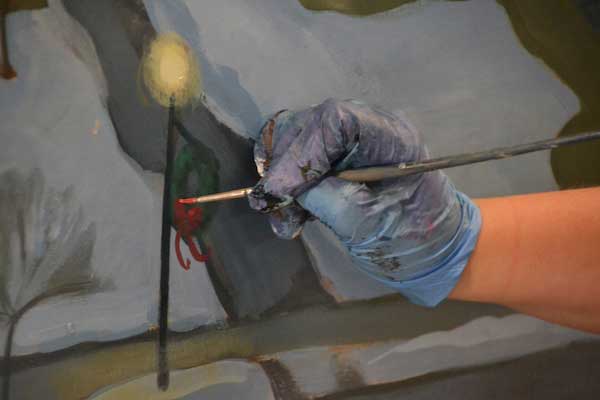 Some final additions include wreaths on Main Street light poles and decorated storefronts.