Artist nears finish of large mural of flowers in Medina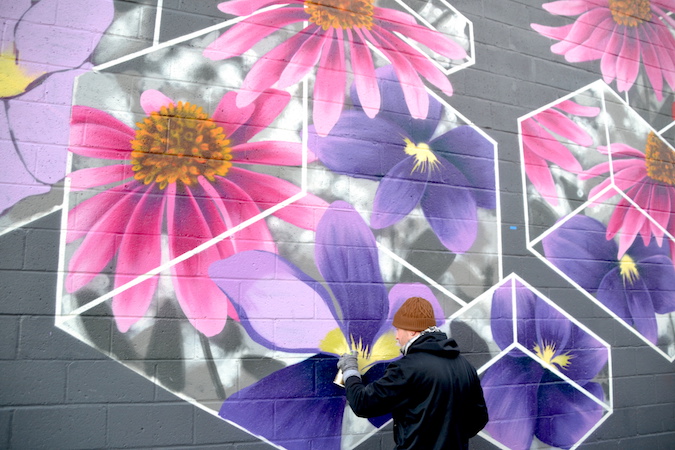 Photos by Tom Rivers
MEDINA – Chris Piontkowski of Cheektowaga is nearly done with a mural on a cinder block building on Proctor Place, a one-lane road that starts near Rudy's Diner. He is shown on Saturday afternoon.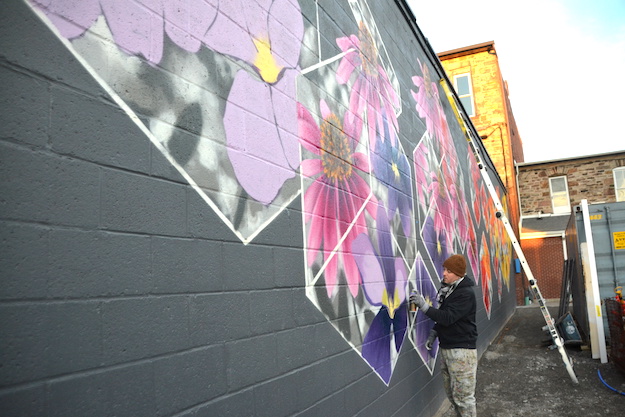 Piontkowski is working on the fourth large-scale mural in Medina since July. The address for the flower mural is listed as 428-436 Main St. It is on the opposite side of a building that includes the "Canalligator" mural.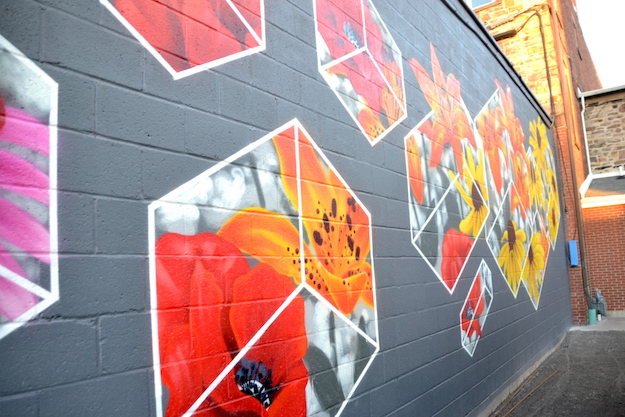 Piontkowski first applied gray primer on the wall. He then put geometric patterns and then painted local, native species of pollinator flowers.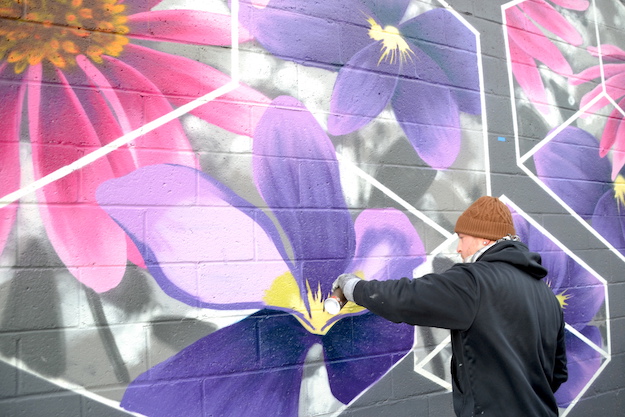 Piontkowski, 34, said he will be back on Saturday to put the finishing touches on the project.
The Form Foundation spearheaded the effort for the four new murals. Besides the one by Piontkowski and the Canalligator, Chuck Tingley painted "Fake It Til You Make It!" on the back of 410 Main St. Tingley painted a traveler joined by dog and a cat on a journey.
Julian Montague, an artist from Buffalo, also painted a mural of geometric characters on two walls of a gym at the corner of Pearl Street and West Avenue.