Art show features paintings from families in foster care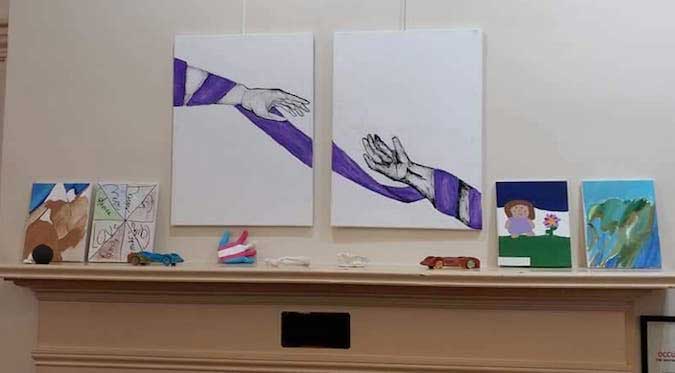 Photos courtesy of Rebecca DeBoard Lake
BATAVIA – The Genesee-Orleans Regional Arts Council is exhibiting about 50 pieces of artwork from children in foster care, children who have been adopted, and kids in families who adopt and foster other children.
Rebecca DeBoard Lake of Albion coordinated the second annual "This is Me!" art exhibit. It is sponsored by Hillside Foster Care. The show opened on May 9 and continues until July 6 in the Batavia Rotary Room Gallery at GO Art!, 201 East Main St., Batavia.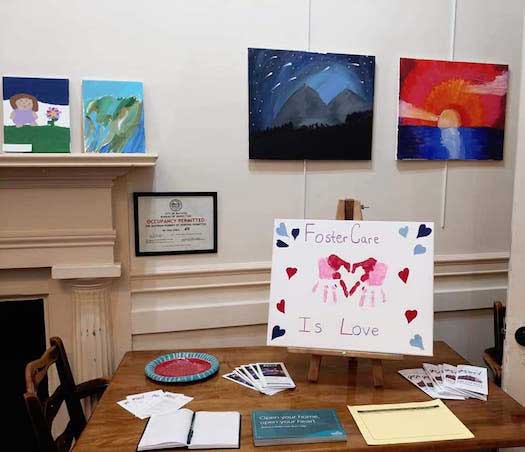 The first show last year was focused on art work by children in foster care. DeBoard Lake wanted to expand the show to include adopted children and kids in families that foster or adopt.
"They're all in it together and on the journey," she said.
About 35 to 40 children contributed artwork for the show. Those children are from Orleans, Genesee and Monroe counties. The artists range from age 3 to 18.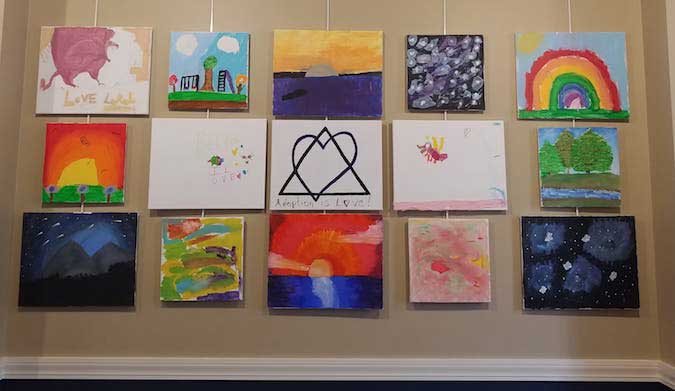 DeBoard Lake wanted to highlight the skills of the artists and bring awareness to foster care and adoption.
"People don't know a lot about foster care in general, especially in Orleans County," she said. "These kids have talents and dreams."
DeBoard Lake and her husband Kevin have 10 children in their Albion home – 4 of their own biological children, 2 kids they have adopted and four in foster care.
The exhibit includes information about becoming a foster parent, through either Hillside or a local county Department of Social Services.