Arnold's Auto Parts celebrates 50 years with a cruise-in car show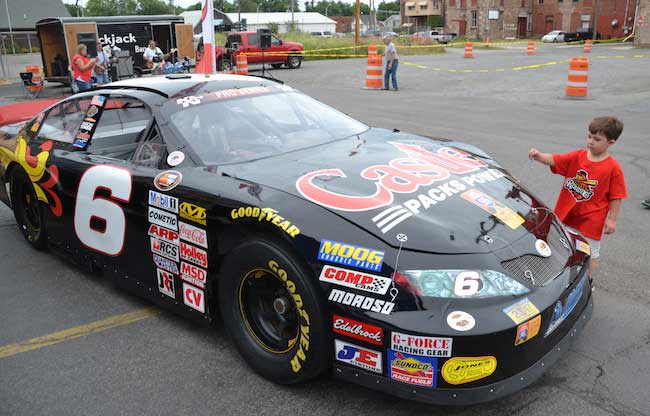 Photos by Tom Rivers
ALBION – Liam Cummings, 4, of Brockport checks out one of the cars on display Saturday during a 50th anniversary celebration for Arnold's Auto Parts. There were about 80 cars at the cruise-in, with about 300 to 400 people mingling during the celebration, which included a wine tasting, food from the Masonic Lodge and music from the band Black Jack. Liam's grandfather, Michael Cummings, plays in the band.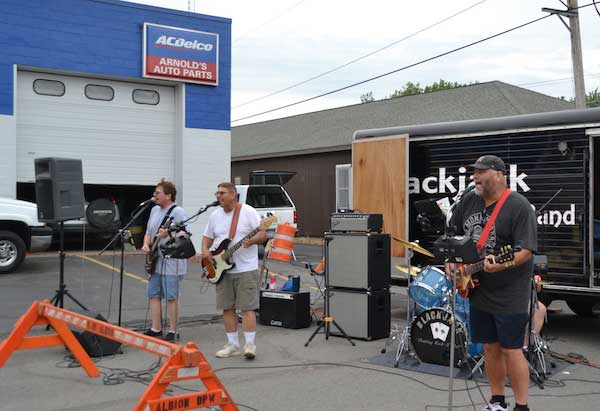 Black Jack performed during the celebration for Arnold's. Scott Lonnen, an Arnold's employee, made a guest appearance for the band.
Arnold's, which is located at the corner of Liberty and West Bank streets, sells NAPA Auto Parts and ACDelco products
The business was started by Arnold DeCarlo and is now led by his son, Dan.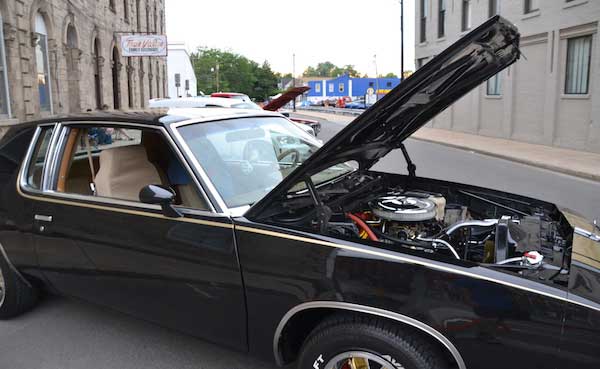 This 1979 Oldsmobile was among the cars at the cruise-in.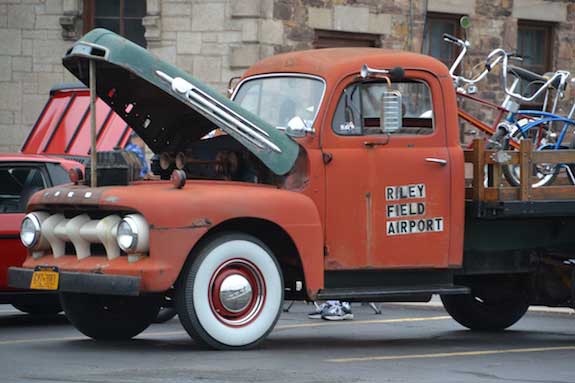 A 1952 Ford Pickup also was on display.