Area will get break from bitter cold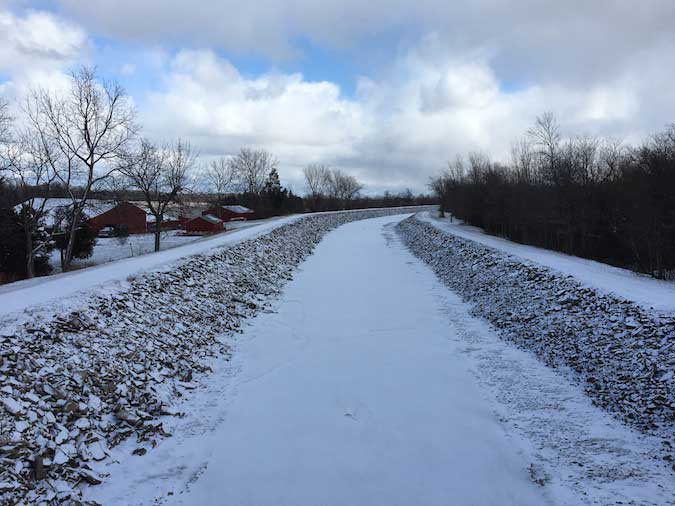 Photo by Tom Rivers: The Erie Canal is pictured on Sunday afternoon when temperatures were in the teens. This spot is just east of the Butts Road canal bridge.
After a few days of bitter cold, Orleans County and the region will see a warmup. Today is forecast for a high near 26, followed by Tuesday's high of 39. On Wednesday the temperature will reach 44 followed by a high of 55 on Thursday, according to the National Weather Service in Buffalo.