Area gets drenched from afternoon downpour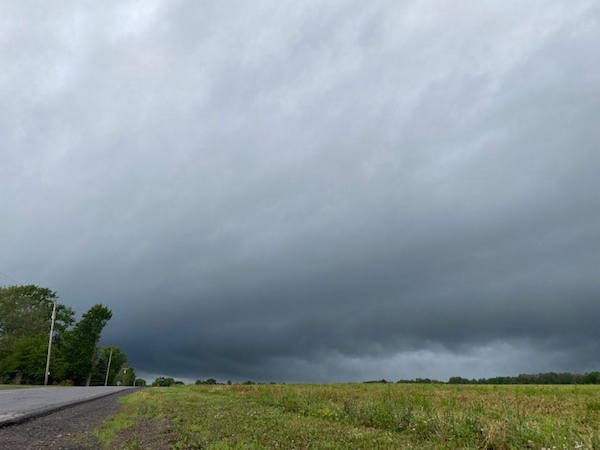 Photos courtesy of Marsha Rivers
BARRE – This photo shows dark clouds over Barre on Root Road just after 4:30 this afternoon. A severe thunderstorm dumped heavy rain on Orleans County and much of Western New York.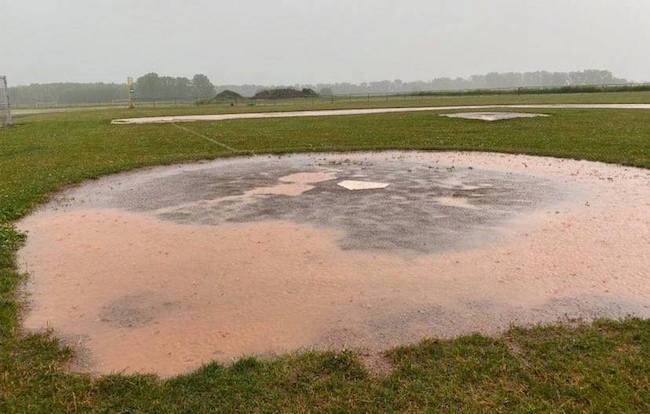 The baseball fields at the Barre Town Park are flooded after the downpour.
The forecast the next few days includes a slight chance of showers and mostly cloudy on Friday with a high near 73, followed by a mostly sunny Saturday with a high near 77. Sunday there is a chance of showers with a high near 79, according to the National Weather Service.