Archers Club survives flood without serious damage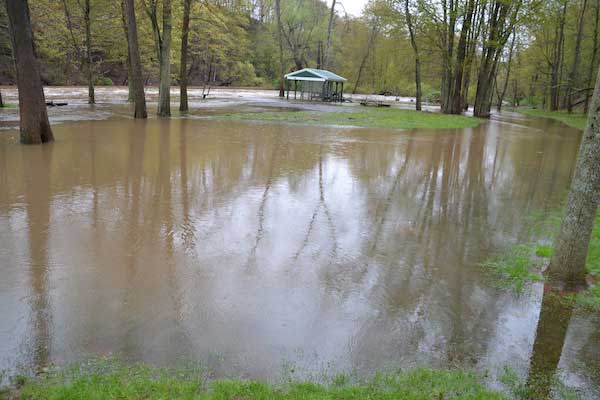 Photos by Tom Rivers
WATERPORT – Much of the grounds at the St. Mary's Archers Club remains flooded. The site, a fixture along the Oak Orchard River in Waterport for more than 70 years, was badly flooded in the severe thunderstorm a week ago. Persistent rain since then has left the Archers Club with lots of water. (This photo was taken Sunday morning. The Oak Orchard River is at left. Normally the area on the right is dry.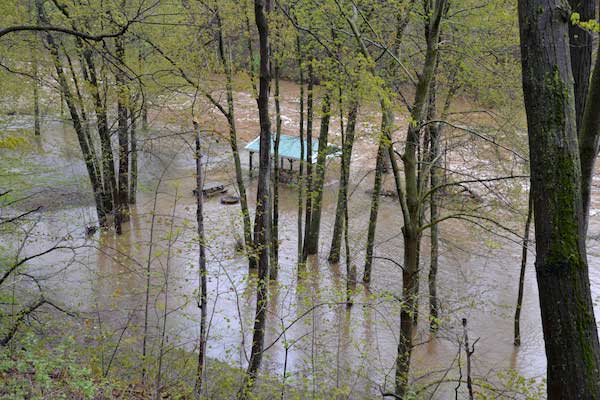 This photo was taken looking down from the road leading to the Archers Club.  The club is located off Clark Mills Road.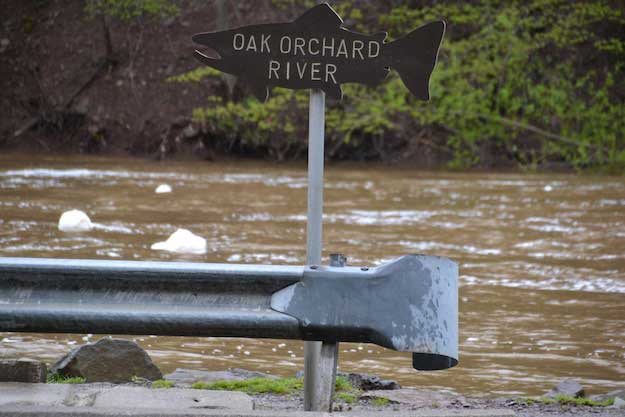 Foam from the waterfalls at the Waterport Dam floats by Sunday along the Oak Orchard River.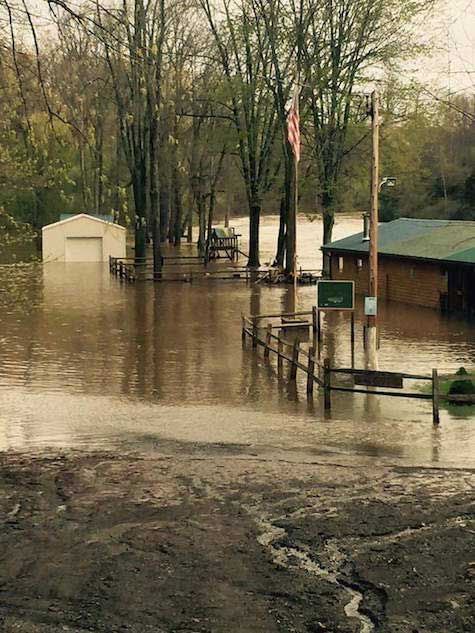 The big rain a week ago put water right up to the main buildings at the Archers Club. One appliance is a total loss, and there was other minor flooding damage.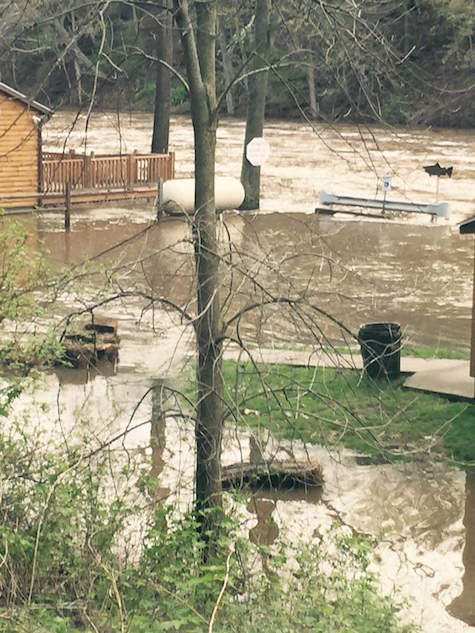 The main buildings are no longer dealing with a foot of water, and no major damage was done from the flooding, said Dusty DeCarlo, vice president of the organization.
He was at the club on Sunday and said it was much improved after the deluge a week ago when about two inches of rain fell in a short time.