Arc serves up spaghetti dinners to benefit Meals on Wheels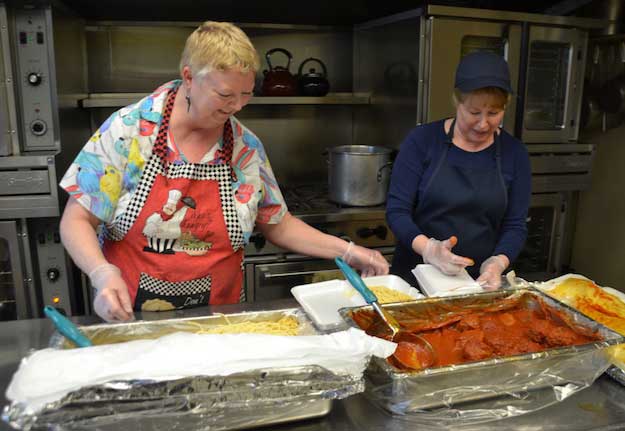 Photos by Tom Rivers
ALBION – Joann Baxter, left, and Joyce Allen serve spaghetti and meatball dinners today in a benefit for the Nutri-Fair/Meals on Wheels program, which is run by the Arc of Genesee Orleans.
The dinners are being served until 7 p.m. at 16 East Academy St., Albion (the old Grammar School).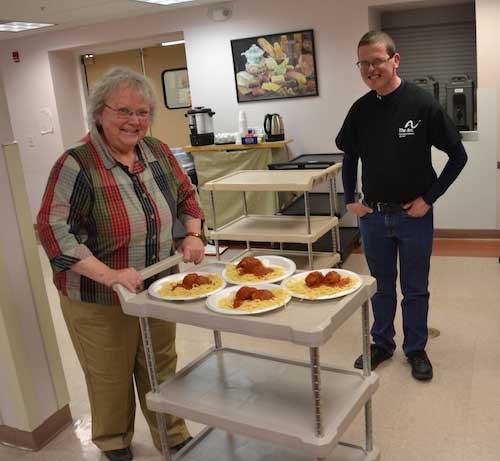 Chris Scheuerman, left, and Jonathan Doherty deliver four dinners to the dining room.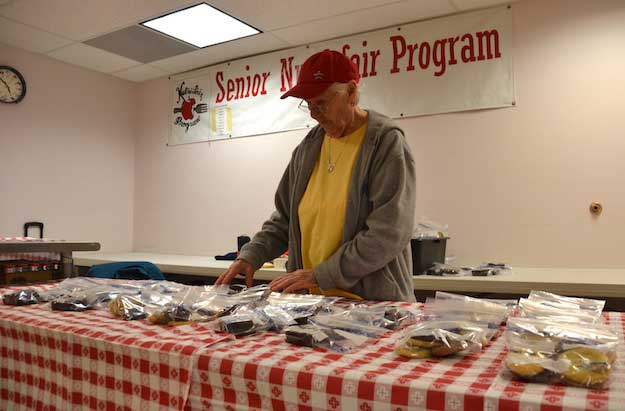 Theresa Schmachpfeffer, a long-time Meals on Wheels volunteer, tends to a table with many desserts.