Arc receives $2,500 donation for Dramatic Play Therapy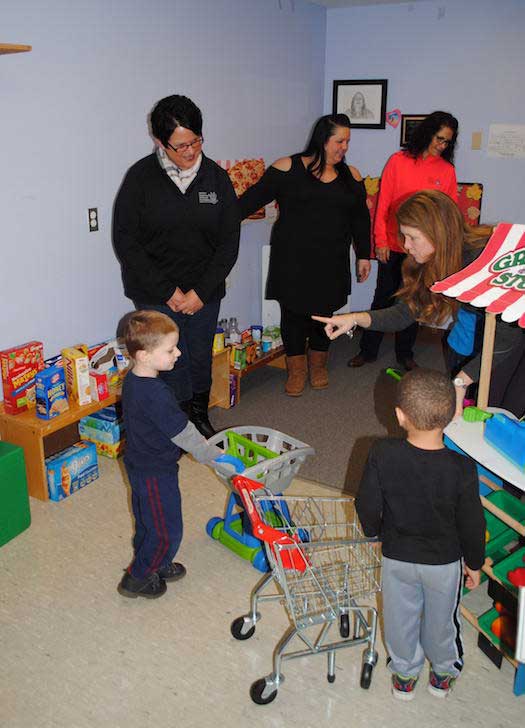 Photo and article courtesy of the Arc of Genesee Orleans
ALBION – Ann Marie Suttell, left, of the Michael Napoleone Memorial Foundation watches students at Rainbow Preschool in Albion engage in dramatic play therapy as teacher Nancy Ellison, right, points out options.
The foundation donated $2,500 toward the dramatic play therapy program today. This program at Rainbow Preschool helps developmentally disabled children learn to cope with, and be successful in, stress-causing environments such as the doctor's office, grocery shopping, or going out to a restaurant.
Children with disabilities often have difficulty adjusting to new settings, noise, lighting, communicating with new people or cooperating with doctor's exams. Playing out a potentially stressful scenario with guidance from a therapist proves extremely beneficial for children with developmental delays or autism, according to the Arc of Genesee Orleans.