Arc of Genesee Orleans wins $2,500 from Bank of Castile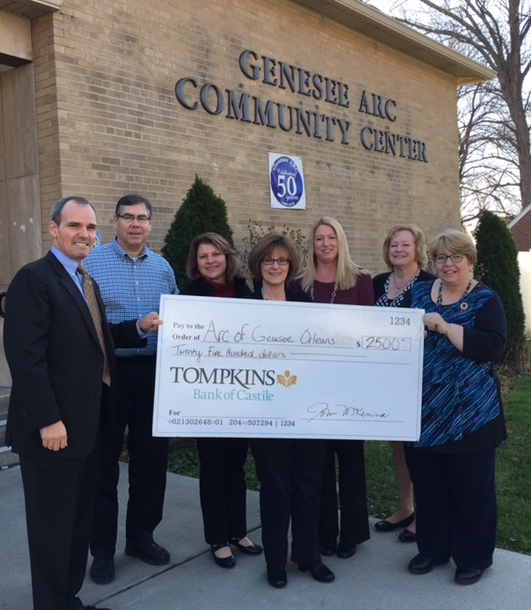 Provided photo
BATAVIA – The Arc of Genesee Orleans, an organization that serves people with developmental disabilities, won a $2,500 challenge from Tompkins Bank of Castile.
Pictured, accepting the check, include, from left: John McKenna, President & CEO of Tompkins Bank of Castile; Kevin Graham, CFO of Arc; Shelly Kordish, Director of Education Services; Carolyn Dawson, Director of Administrative Services; Jill Pegelow, Director of Community Services; Patricia Kepner, Director of Quality/Compliance; and Donna Saskowski, Executive Director.
Tompkins Bank of Castile has been running a "Community Minute Challenge." Through the social media contest, the public votes for select not-for-profits in Genesee, Orleans, Livingston, Monroe and Wyoming counties. The Arc was the top vote-getter in the latest contest with another planned for early 2017.