Arc event puts talent on display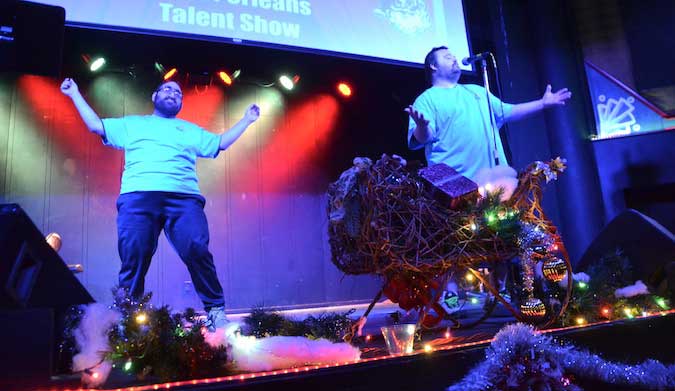 Photos by Tom Rivers
MEDINA – Erik Goodrich, right, sings while Josh Jones dances to "Step By Step" by the New Kids on the Block during the fourth annual talent show on Saturday for the Arc of Genesee Orleans.
There were about 25 acts from Genesee and Orleans counties in the talent show, which was held at the Medina Theatre.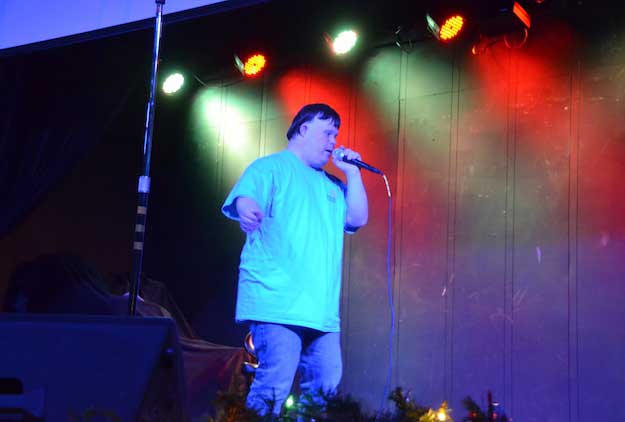 Nick Fuller sings and dances to "Twist and Shout." Nick won a third place award and $25.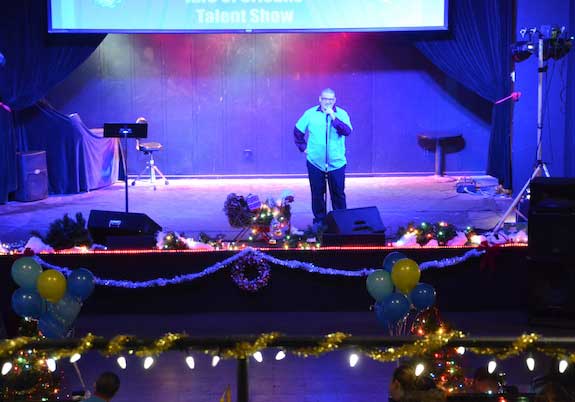 Randy Seager tells some jokes during a stand-up comedy routine.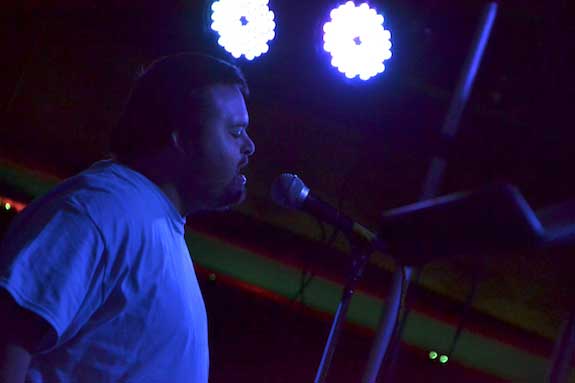 Erik Goodrich sings the theme song from the Dukes of hazard. He also won a third place award and $25.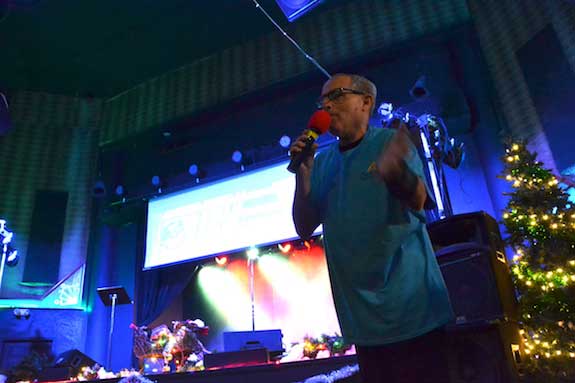 Robert Greer did a talk show routine and won a third place award.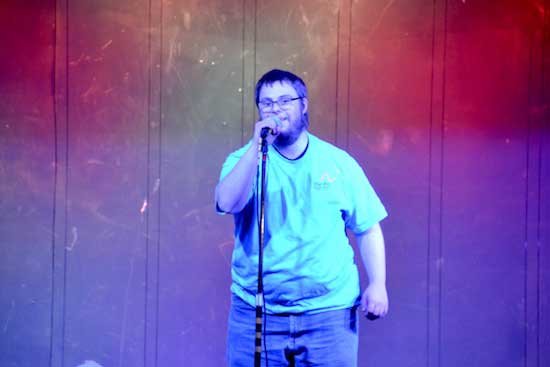 Jared Gilbert sings " Welcome to my Life" by Simple Plan.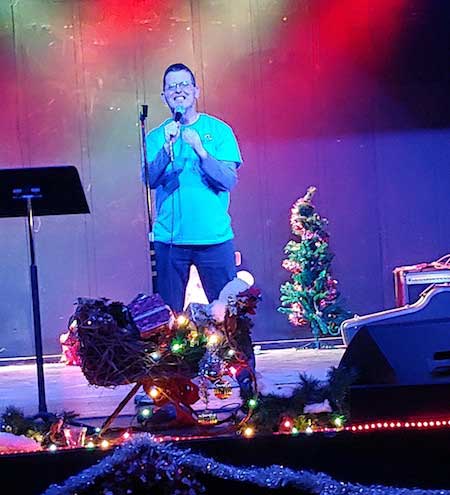 Provided photo: Jonathan Doherty won first place and $75 for his performance of "My Heart Will Go On" by Celine Dion. Carl Jerrings won second place and $50.