Apple growers from all over the world come to Orleans for inspiration
6 local farms highlighted on tour for International Fruit Tree Association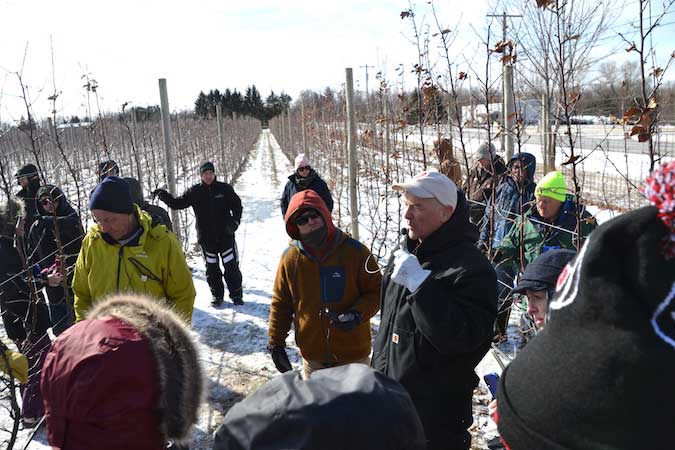 Photos by Tom Rivers
KENT – Roger Bannister, owner of Excelsior Farms in Kent, gives a tour of a block of apple trees on Route 98 near Lake Ontario.
Excelsior was one of six apple farms in Orleans County on a tour Tuesday by the International Tree Fruit Association. There were 350 people on the tour with apple growers from Washington, Michigan and other states as well as growers from Australia, Israel, Canada, China and New Zealand.
"We have a lot of cutting-edge growers," said Craig Kahlke, a fruit specialist with Cornell's Lake Ontario Fruit Program. "They each are featuring something different. The goal is to help put more money in growers' pockets."
The IFTA is having its annual conference in Rochester. The conference was in New Zealand last year. The four-day conference is offering growers tips on reducing costs and increasing efficiencies.
Rod Farrow, co-owner of Fish Creek Orchards (formerly known as Lamont Fruit Farm) in Waterport, is the current president of the International Tree Fruit Association.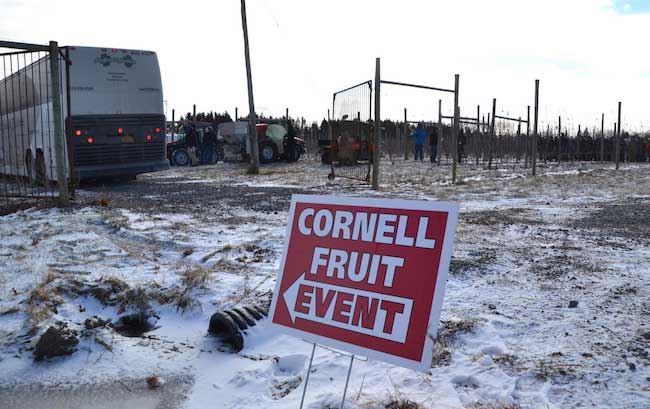 Tour buses stopped at Excelsior Farms and five other apple orchards in Orleans County on Tuesday. There were 350 people on the tour.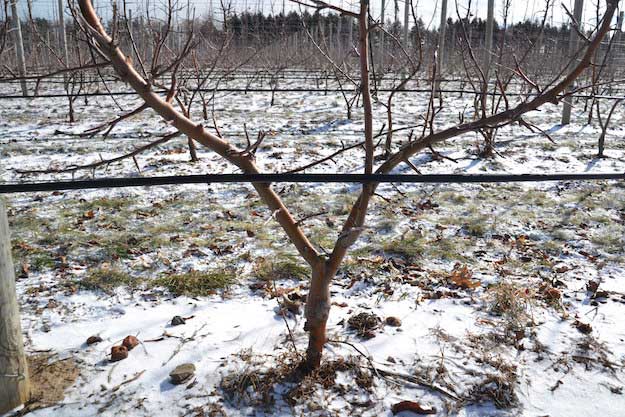 Excelsior Farms has a high-density orchard with multi-leader trees. Using multi-leader trees saves farms from planting more trees, compared to ones that are one leader. Excelsior also spaces the rows at 8.5 feet. That distance allows for lots of sunshine on the trees.
Other farms on the tour included:
• Kast Farms in Albion, which showcased a Geneva rootstock trial.
• Sandy Knoll Farms in Lyndonville, which demonstrated three-dimensional to two-dimensional tree architecture conversion.
• Fish Creek Orchards, formerly known as Lamont Fruit Farm in Waterport, which discussed a robot-ready fruiting wall and bloom thinning trials, where a robot takes images of a tree and helps to quickly identify how many apples need to be removed for an optimum crop.
• Zingler Farms in Kendall, which featured for an organized vertical canopy. The trees are very similar and that increases predictability, making it easier for workers to thin and prune trees.
• Orchard Dale Farms in Carlton demonstrated grafted blocks using beaver and side grafts.