Another strong showing for Medina colorguard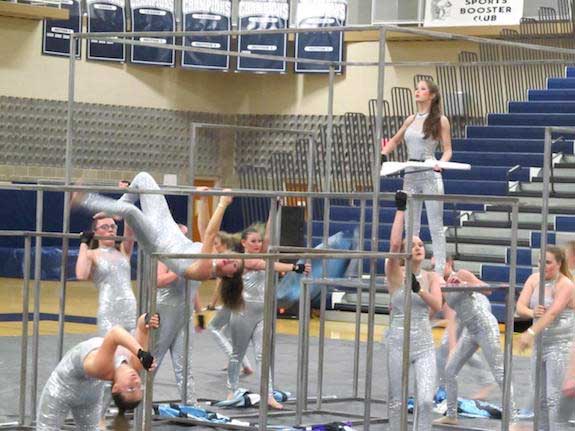 Photos courtesy of Medina Mustang Band
Both of Medina's colorguard units traveled to Gates Chili on Saturday for their third competition this season. A total of 17 guard unity performed.
Medina's Varsity Guard (pictured at top) competed in the Scholastic A class and took first place with a score of 71.75.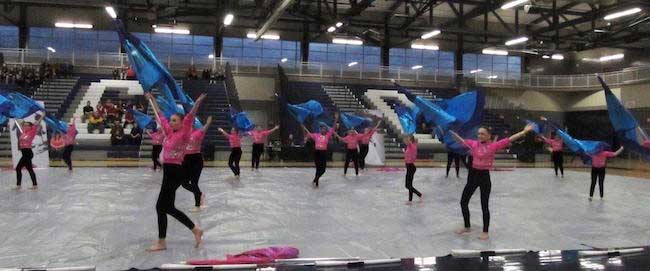 Medina's Cadet Guard (pictured) competed against four other guards in this class and took second place.
Both guards perform their show at such a fast pace it takes a lot of energy and coordination to put it all together. The Varsity guard will compete in Lancaster on March 4 and both guards will compete in Medina's home show on March 11.