Another person injured in accident at 31-Eagle Harbor Rd intersection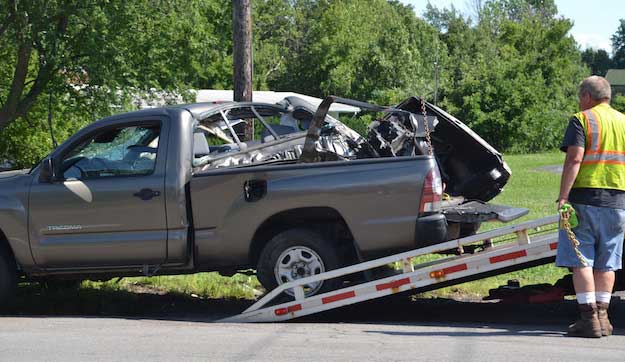 Photos by Tom Rivers
ALBION – The driver of this Tacoma pickup was taken by COVA ambulance to Medina Memorial Hospital after an accident this afternoon at the intersection of Route 31 and Eagle Harbor Road. The person transported by ambulance didn't appear to have serious injuries.
Frank Strasburger, owner of Frank's Auto in Albion, towed away the pickup.
The driver is this Jeep declined medical treatment. Lyons Collision employees in Medina hauled the vehicle away from the scene.
Albion firefighters and COVA were dispatched to the scene at about 3:30 p.m., along with the State Police.
This is one of Orleans County most notorious intersections, with frequent accidents. No addition information is available about today's accident.