Another big response from residents to get rid of old tires, household hazardous waste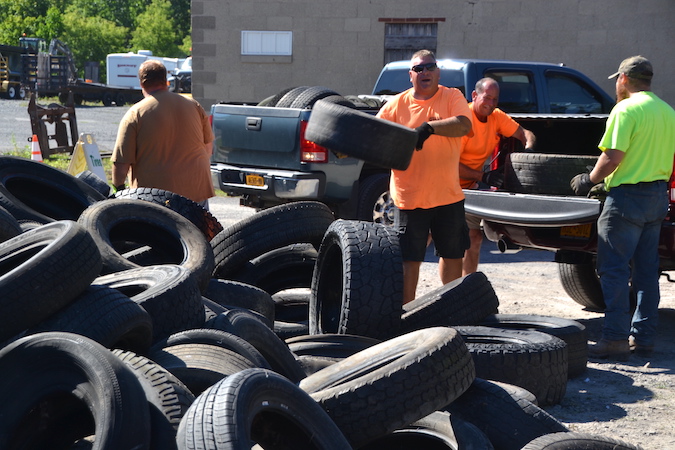 Photos by Tom Rivers
ALBION – Matt Herman, center, tosses a tire in a big pile on Saturday. He was one of five employees from the Orleans County Department of Public Works collecting tires as part of the annual household hazardous waste collection event.
The pile was up to about 1,000 tires after about two hours. Other DPW employees assisting with the tires included Andy Beach, Paul Gray, Nick Deuil and Mike Pritchard.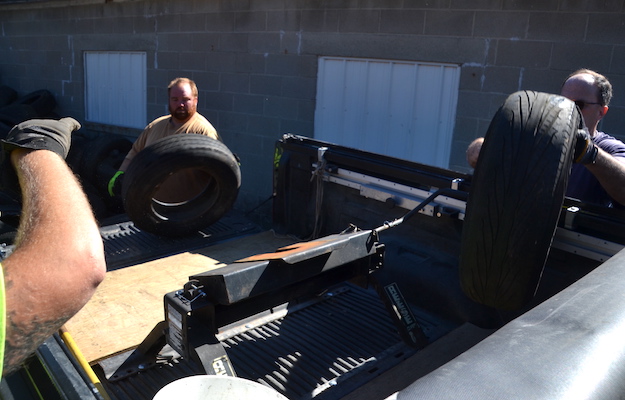 Andy Beach, left, and Mike Pritchard pull tires from the back of a pickup on Saturday. The county extended the tire drop off by an hour to help accommodate the demand for disposing the tires.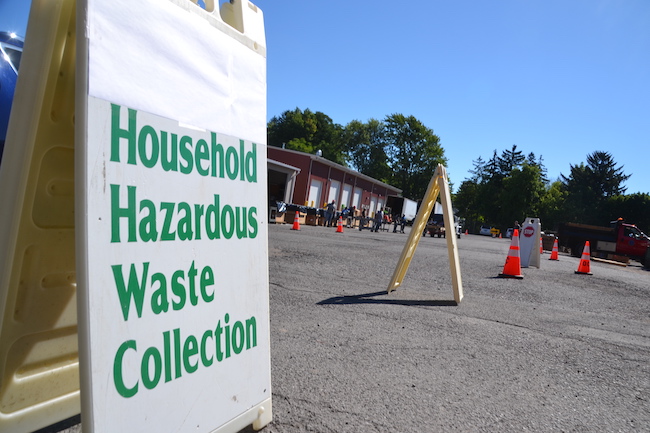 The county had 300 slots for the household hazardous waste collection event outside the DPW facility on West Academy Street. The 300 slots were all taken and county officials estimated 80 others called to try to get an appointment.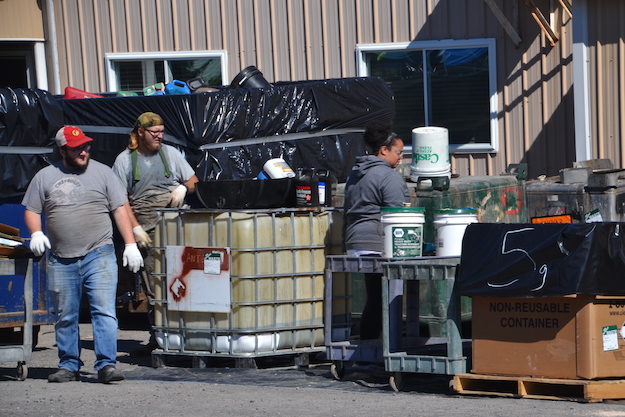 Employees with Environmental Enterprises in Cincinnati collect household hazardous waste from Orleans County. Many of the fluids were emptied into large drums to be hauled away.
The household hazardous collection event is a chance for residents to dispose tires, propane tanks, auto/marine batteries and other hazardous household waste in a safe and environmentally responsible manner. Some of the items include oil-based paints, solvents, adhesives & resins, aerosols, motor oil & filters, pesticides, acids, fluorescent bulbs, corrosives, household batteries and antifreeze.
The event typically costs about $18,000 to collect and haul away the waste, with state paying half of the cost.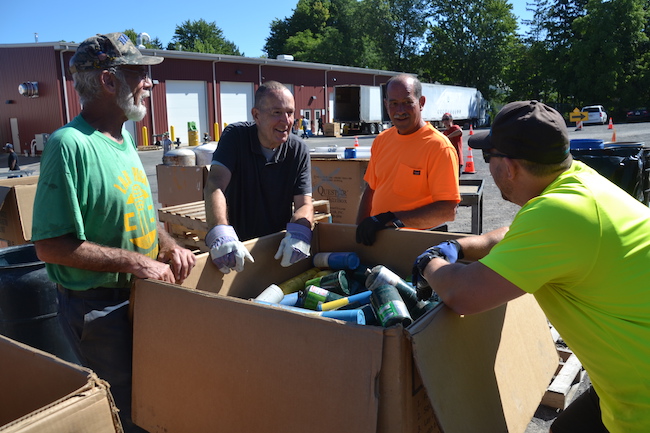 This group takes a short break during the collection by a box full of 1-pound propane tanks. There were 600 of those smaller propane tanks collected in the first two hours. Pictured from left include Mike Dunn of Environmental Enterprises; Jim Bensley, director of the Orleans County Department of Planning and Development, which manages the event; Paul Gray with the Orleans County DPW; and Corey Winters of Planning and Development.
Dunn worked 36 years with Environmental Enterprises before coming out of retirement to help with a staff shortage. Gray is retiring on Friday after 25 years with the DPW and Highway Department.