Annual Medina community church service puts focus on peace and hope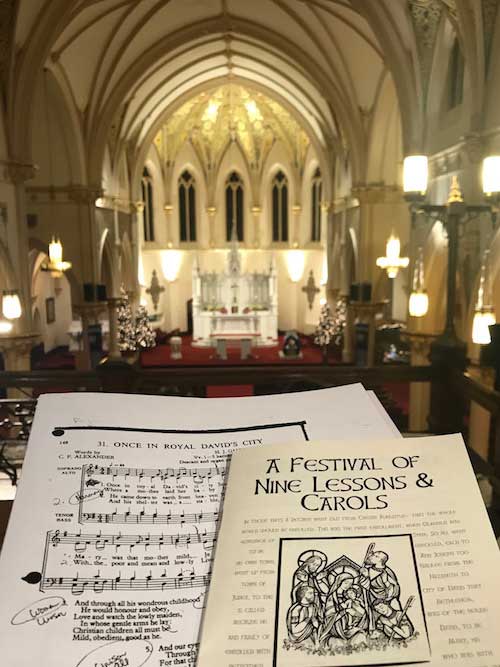 Photos courtesy of Marsha Rivers
MEDINA – This photo is taken from the choir loft at St. Mary's Catholic Church in Medina on Saturday during the Festival of Nine Lessons and Carols. Aaron Grabowski, music director of Holy Trinity Parish (St. Mary's Church), led the choir.
He also pushed to start the event a decade ago to focus on the joyful and spiritual season of Christmas, instead of the commercialism of the holiday.
The service alternating from Christmas music and scripture readings. The nine scriptural readings telling the story of the birth of the Messiah.
A free will offering was taken to benefit the community food pantry at St. Peter's Evangelical Lutheran Church.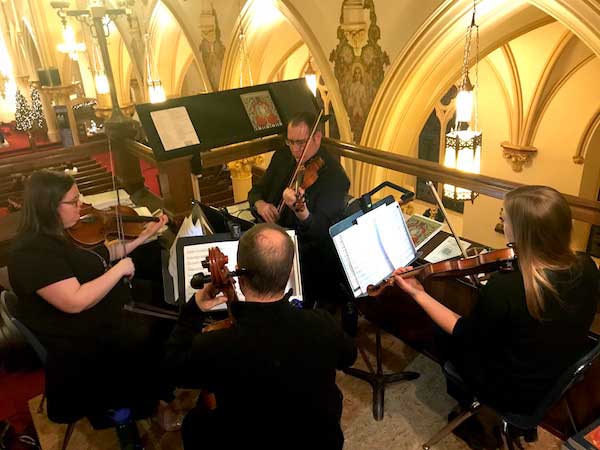 The Greycliffe String Quartet, a Buffalo-based string ensemble under the direction of Paul-Joseph Struckmann, was featured during the prelude. The group played two selections, "Riu Riu Chiu," arranged by Marshall Fine, and movements "Sarabanda and Giga" from the "Violin Sonata in D Minor, Op. 5 No. 7 for Violin and Harpsichord" by Arcangelo Corelli.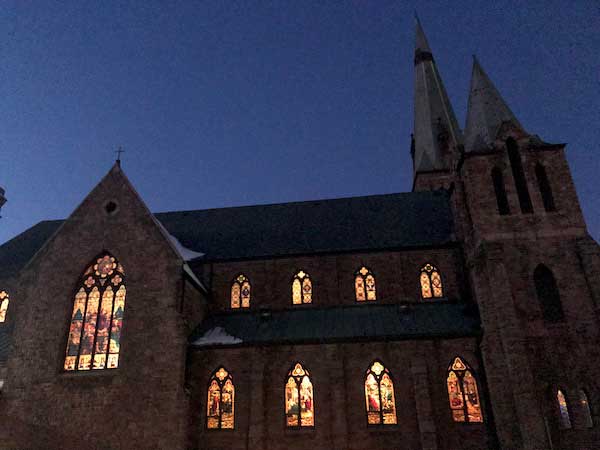 The local ecumenical event has been hosted by Holy Trinity Parish for the last 10 years at Medina's historic St. Mary's Church.
---
You're here checking the site, so you know: Orleans Hub is a vital resource for our community. Day in and day out, we share information and insights that matter to those who live and work in the towns, villages and hamlets of our county. Local advertisers help make the Hub possible, and so can you.

Donate today to keep Orleans Hub healthy and accessible to all. Thank you!
---